When your car has some imperfections in the paint, like scratches from improper washing, swirl marks, and water spots, you'll need to either polish or compound it to fix this. Sure, you could do it by hand, but that's much more work than you can imagine, and will take forever.
Why bother with trying to polish your car by hand when there's a big selection of affordable dual action polishers on the market? Unless you're committed to a heavy workout, these are all a very worthy investment based on your time saved alone.
DA polishers are safer to use than rotary polishers, and won't burn through the paint. They're user-friendly, and it's easier for a beginner to learn and start getting great results quickly.
We've rounded up a list of the best dual action polishers, so you can get started on that mirror shine right away.
---
Our Top Pick: Adam's Swirl Killer 15mm DA Polisher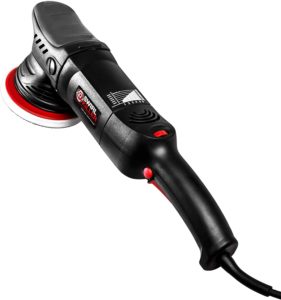 The Swirl Killer from Adam's is an excellent dual action polisher that's great both both beginners and experienced enthusiasts. It works with 5.5" - 6" pads, giving you a wide variety of different polishing, buffing, and finishing pads to chose from.
The comfortable design makes this polisher much easier to work with, with its great ergonomics and reduced vibrations. It's very safe to use, so you won't burn through your paint.
We think this is the best dual action polisher for the money. This is a quality polisher that should last you for years, and can be used to achieve pro-level results at an affordable price.
---
---
Best Kit: Torq 15mm Long-Throw Random Orbital Polisher Kit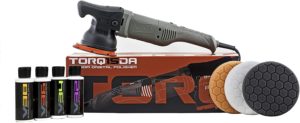 This long-throw random orbital polisher kit form Torq contains everything you need to compound and polish your car. The polisher is powerful enough to remove scratches and other defects, and its long 15mm throw makes it fast to get the correcting done. Its ergonomic design and safety features make it easy to use without damaging your paint.
The kit includes polishes and compounds, as well as three different pads from Chemical Guys. We also can highly recommend these products. This all in one kit is perfect if you're just getting started, and you want to get started with the right gear.
---
Best Small Polisher: Rupes Bigfoot Mini 3" Polisher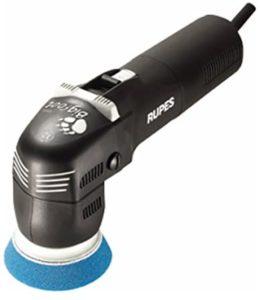 For those tighter areas, a normal dual action polisher can be difficult to work with. The Rupes Bigfoot Mini is one of the best small polishers. It accepts 3" inch pads, making it easier to work on areas like door jams, under door handles, and smaller trim pieces.
This is a very quality tool that will last for years to come. We highly recommend this polisher for working in hard to reach areas if you're tired of doing it by hand.
---
TORQ Random Orbital Polisher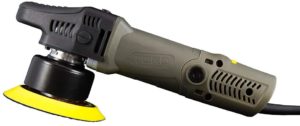 The Torq Random Orbital Polisher is an excellent budget-friendly choice. It's great for correct your paint with rubbing compound or polishing compound, and also great for applying wax or sealant in a fraction of the time it would take by hand. This DA polisher comes with a 5" backing plate, so it works with 5.5" - 6" inch pads.
A good polisher is a must in any hobbyist detailer's arsenal, and this one will get the job done well, and won't break the bank.
---
Griot's Garage 6" Random Orbital Polisher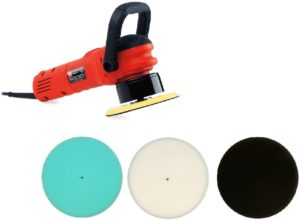 Griot's Garage also makes a great 6" random orbital polisher. Griot's is a very well known brand, and their normal high quality also applies here. Included are three different pads, one for compound, polishing, and finishing. All you need to buy separately is the rubbing compound and polishing compound.
---
FAQs
Can you burn paint with a dual action polisher?
No, a dual action polisher will not burn your paint. While a rotary polisher can burn paint in inexperienced hands, a dual action polisher moves around on two axises, keeping it from staying on the same place for too long.
While you should still be careful and keep the DA polisher moving and avoiding polishing the same spot too much, you aren't at risk of burning through your paint, even as a beginner.
What is the difference between a dual action polisher and a random orbital polisher?
They are very similar, but strictly speaking, they are different. A random orbital polisher is similar to a dual action polisher in that it moves on a second axis, making it safer for beginners to use and unlikely to damage the paint, but it works differently.
A dual action polisher's motion is completely forced mechanically, making it more consistent, and a random orbital polisher rotates due to its own momentum randomly. Both of these are used the same way and just as safe for beginners.