If you're looking to get the most out of your Nissan 350Z, tires are the first place you should start. While it's tempting to install other mods for better performance, tires are the final piece that puts the power to the pavement. If you can't get enough traction to put the torque down, you're losing power to wheel spin. Choosing the right tires for your driving conditions will help your car to handle and perform at its very best.
It's important to choose the right tire for the area you live in, how you plan on using the vehicle, or the weather conditions. In warmer conditions, summer tires are the best, or even dedicated track tires. However, when it starts to get cold, you'll want all-season or winter tires, depending on how severe the weather is.
The Nissan 350Z has a staggered setup, meaning the wheels and tires are different tires in the rear and back. The 350Z comes with either 17", 18" or 19" wheels, and tires with the following specs: 225/50ZR17 font and 235/50ZR17 rear, 225/45R18 front and 245/45R18 rear, or 245/40ZR18 front. and 265/35ZR19 rear.
We've rounded up the best tires for every category: track, summer performance, all-season, and winter. Whether you want the all-out best tires, or you're on a budget, we have something for you.
Best Summer Tires for 350Z
These tires are designed for the best handling and traction when the weather is warmer. When the temperature is over 45F (7C), summer tires will give you excellent performance on the street and are good for occasional track days and autocross events. The compound that summer tires are made out of is designed to be soft and grippy.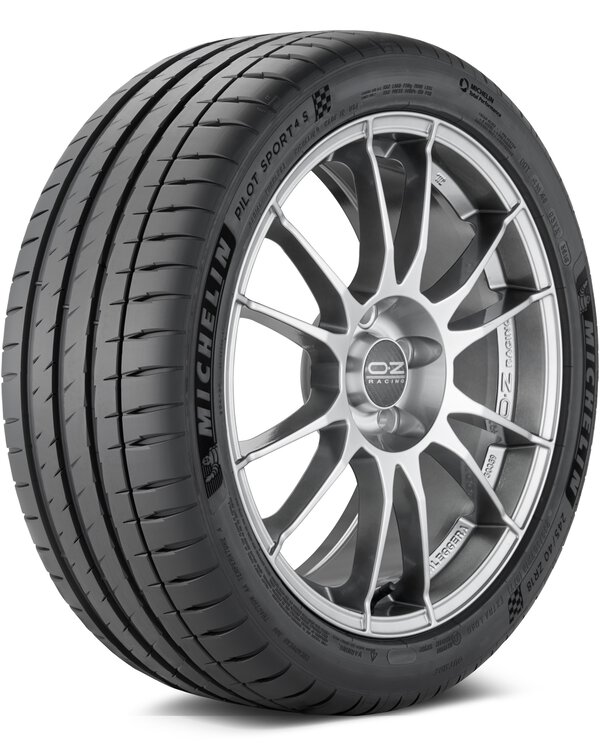 Best Summer Tire:

Michelin Pilot Sport 4S
Check Latest Price
The gold standard of summer performance tires, Michelin Pilot Sport 4S is the best you can get. For many high-end sports cars, these are equipped from the factory, and they're a perfect upgrade for the Nissan 350Z. If the weather where you live is warmer, you won't find a better street tire than this.
---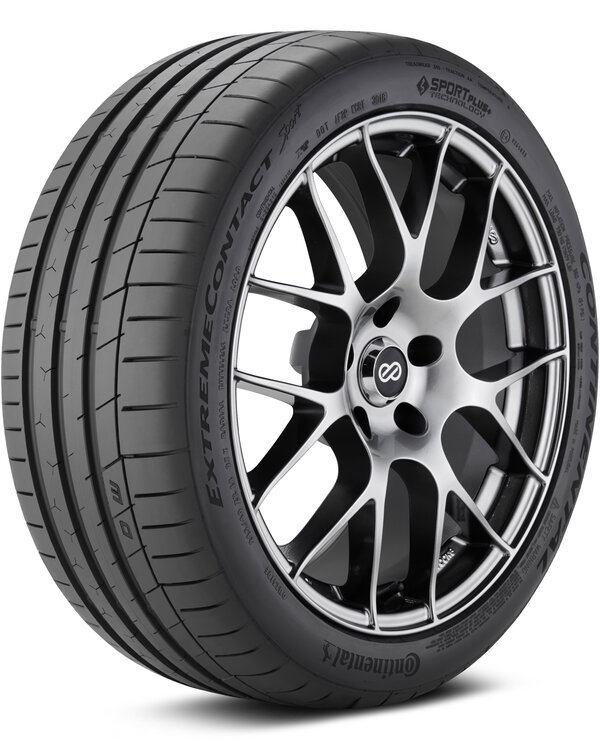 Best Value Tire:

Continental ExtremeContact Sport
Check Latest Price
The Continental ExtremeContact Sport is another excellent choice, and the runner up for best summer tire. At a more affordable price, these tires nearly match the Pilot Sport 4s in terms of performance in all conditions. With how good these are, it may be hard to justify paying more for anything different for most drivers.
---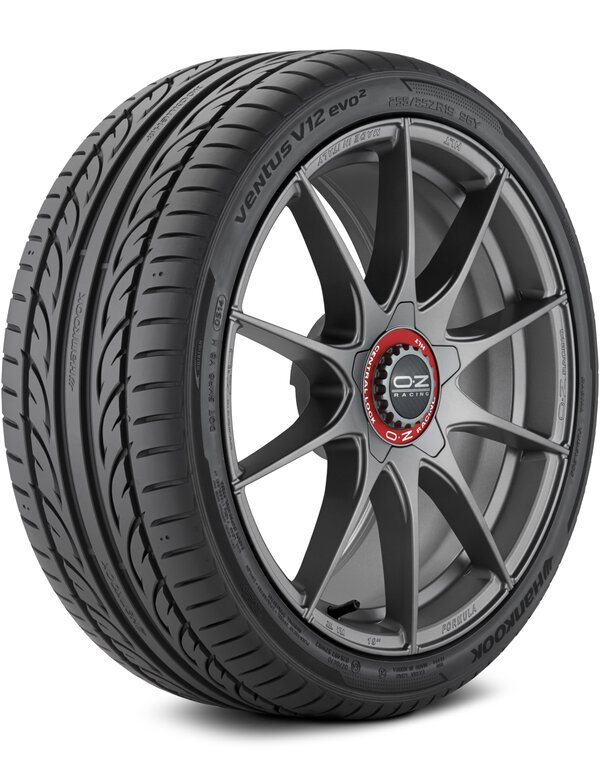 Best Budget Tire:

Hancook Ventus V-12 Evo
Check Latest Price
While these summer tires don't compare to the better, more expensive options, these offer great performance and come with some savings. If you're looking for a good summer performance tire on a budget, we recommend these. You can get great handling and performance from your 350Z's tires without breaking the bank.
---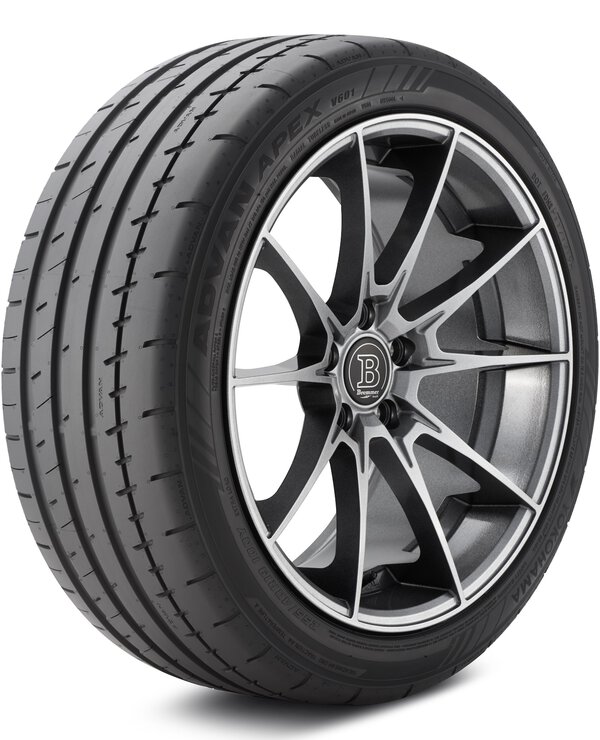 Yokohama Advan Apex V601
Check Latest Price
Yokohama's Advan Apex is a great summer tire and a more recently released option. While these haven't yet stood the test of time to make a name for themselves, it seems they hold their own against the best summer tires from Michelin and Continental. It's great to see more competition and another top choice for performance street tires, and we can recommend these if you want to stray from the tried and true and see for yourself how Yokohama can compete.
---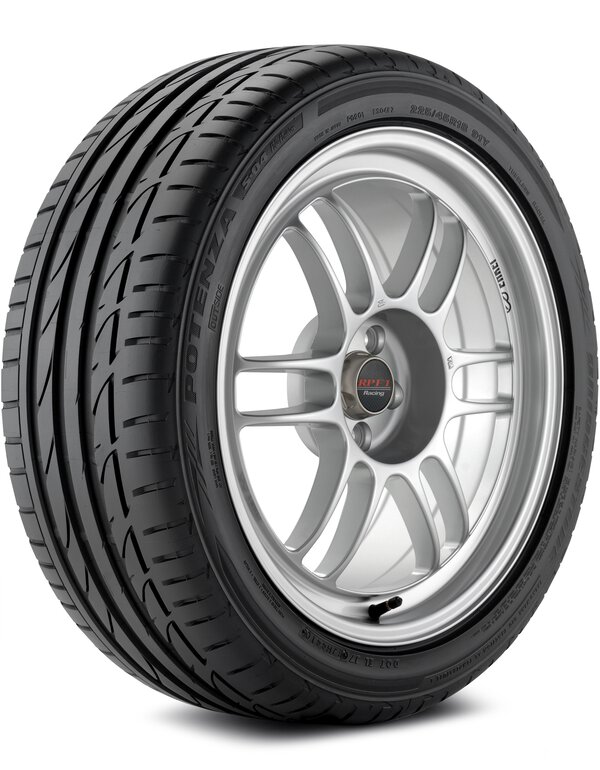 Bridgestone Potenza S-04 Pole Position
Check Latest Price
The Bridgestone Potenza S-04 Pole Position is another popular choice. While they are slightly more affordable than the top choices, they don't fall far behind. They offer competitive levels of performance in wet and dry conditions, however many drivers find these to be less comfortable than the Pilot Sport 4S or ExtremeContact Sport.
---
Best Track Tires for 350Z
If you're looking for something more extreme than a performance summer tire made for the street, we've compared some track tires for you. Some of these are still street legal but take things a step further. However, some track tires are not DOT approved, and for autocross and track driving only. If you want to shave every last tenth of a second from your lap, and okay with buying a dedicated set of tires, then these track tires are for you.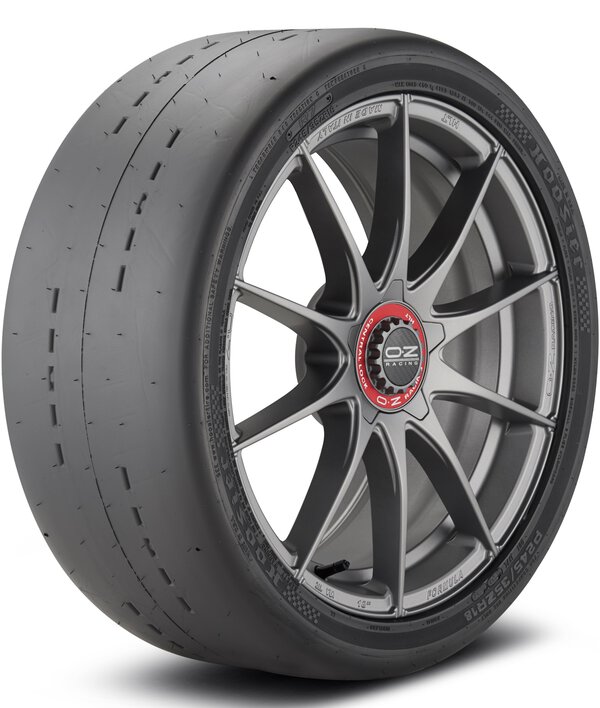 Best Track Tire:

Hoosier R7
Check Latest Price
The Hoosier R7 is a track tire in the most literal sense. These are not DOT approved, and can't be legally used on the street, only the racetrack. Like regular summer tires, these are also not intended to be used at near-freezing temperatures. The minimal tread creates a much larger contact patch, letting you grip the surface better and push your car harder. If you're looking for the best track tires with no compromises, then these are for you.
---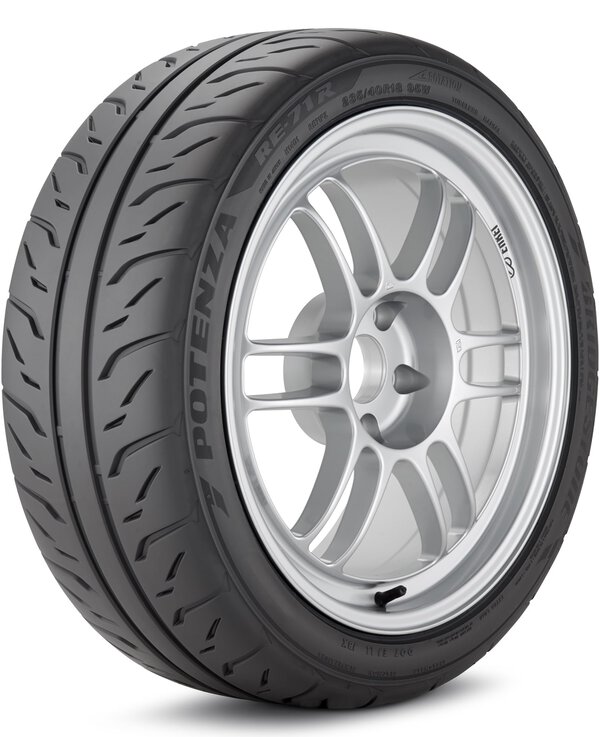 Bridgestone Potenza RE-71R
Check Latest Price
The Bridgestone Potenza RE-71R has become almost the default choice for track driving. These are DOT approved, meaning you can still use them on the street, although many people like to keep these as a dedicated racing tire and swap them on at the track. If you regularly take your 350Z to autocross events and track days and are serious about improving your times, we recommend using these over regular performance summer tires.
---
Best All-Season Tires for 350Z
These all-season tires offer a balance between performance summer tires and winter tires. While summer tires become unsafe at near-freezing temperatures, all-season tires can be used safely in both warm and cold weather. Winter tires offer the best traction in more extreme weather conditions and snow, but aren't designed for use in warm weather. If you live somewhere with cold winters and hot summers, these all-season tires will work all year round for you.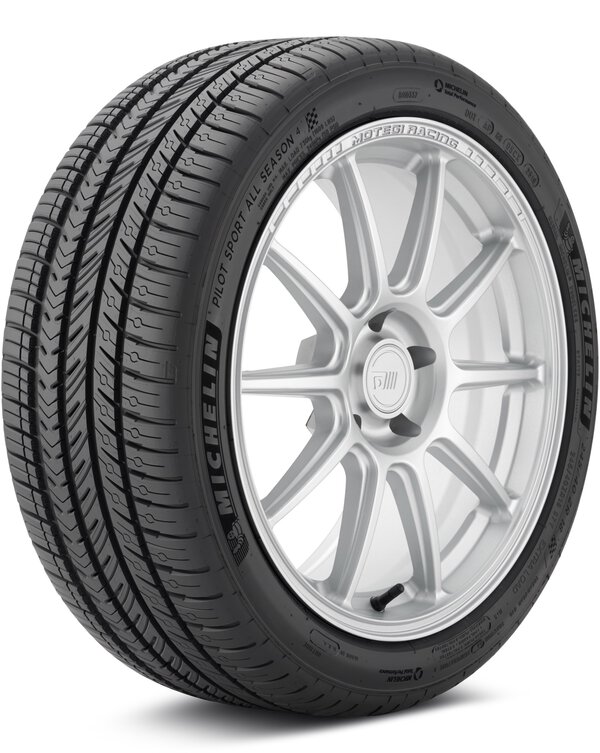 Best All-Season Tire:

Michelin Pilot All-Season 4
Check Latest Price
Michelin also makes some of the best available all-season tires. The Pilot Sport All Season 4 are the successor to the already great Pilot Sport A/S 3+. If you're looking for an all-season tire that gives up very litte when compared to a summer tire, then these are for you. They offer great performance in warm weather, but still handle well in cold weather and light snow.
---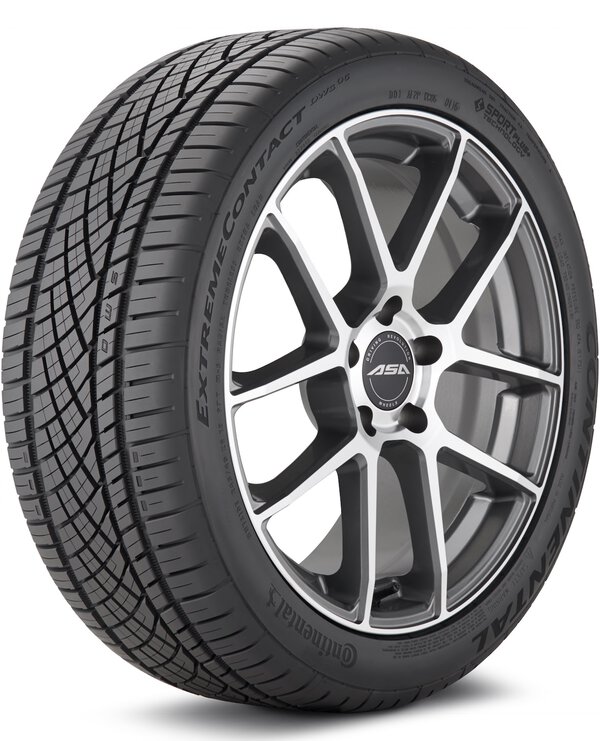 Best Value Tire:

Continental ExtremeContact DWS06
Check Latest Price
If you're looking for all-season tires for your 350Z, the Continental ExtremeContact DWS06 offers the best bang for your buck. These tires handle great in warm weather and handle cold and wet conditions much better than summer tires. For below-freezing temperatures and deep snow, winter tires will do better, but these tires are great year-round.
---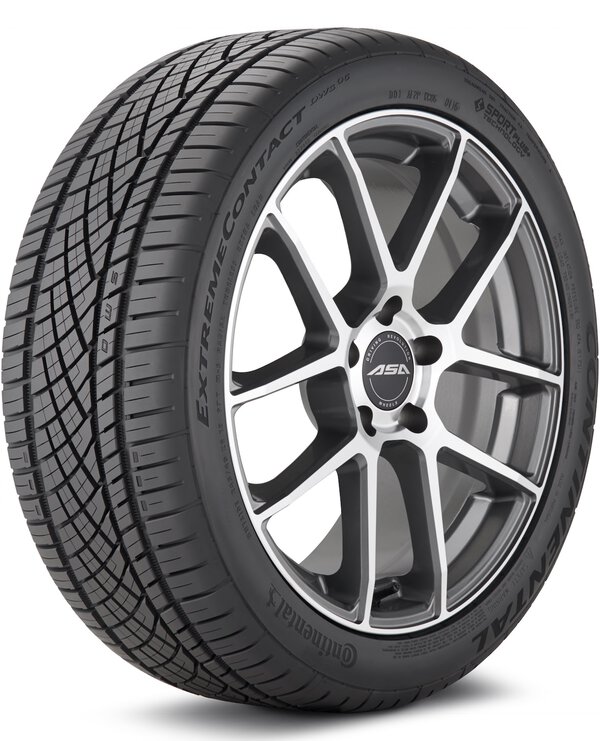 Goodyear Eagle Exhilarate
Check Latest Price
The Goodyear Eagle Exhilarate is another excellent all-season tire for the Nissan 350Z. While in terms of performance, it goes head to head with the Michelin Pilot Sport 4S, its treadwear rating is slightly lower, meaning it wears out faster.
---
Best Winter Tires for 350Z
While all-season tires offer good traction at near-freezing temperatures, a set of winter tires will do best in more extreme conditions. They are sometimes referred to as snow tires, and that's for a good reason. In deeper snow, these tires will put down traction where other tires won't. Their compound is specifically designed to deal with wet, cold, and icy conditions.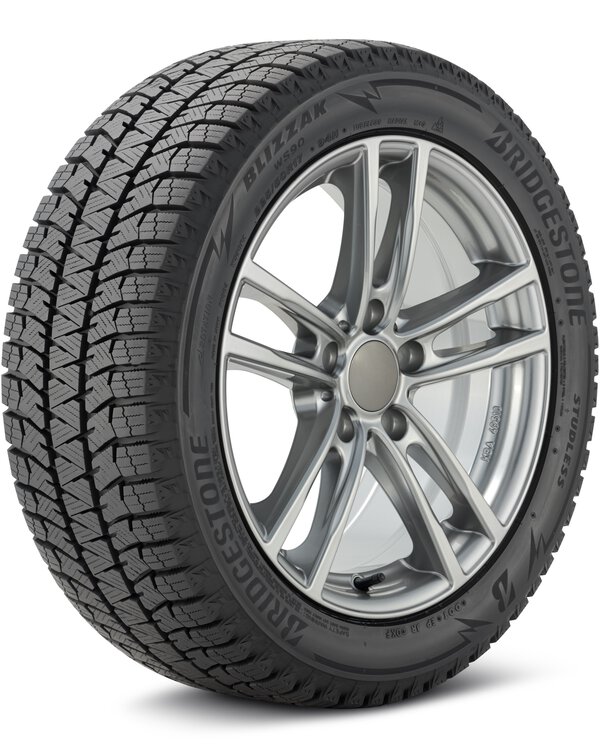 Best Winter Tire:

Bridgestone Blizzak WS90
Check Latest Price
Bridgestone Blizzaks are the benchmark when it comes to winter tires, the standard that everyone tends to compare to. They've improved them yet again with the latest version, the Blizzak WS90. If you're looking for the top choice for winter tires, these are it.
---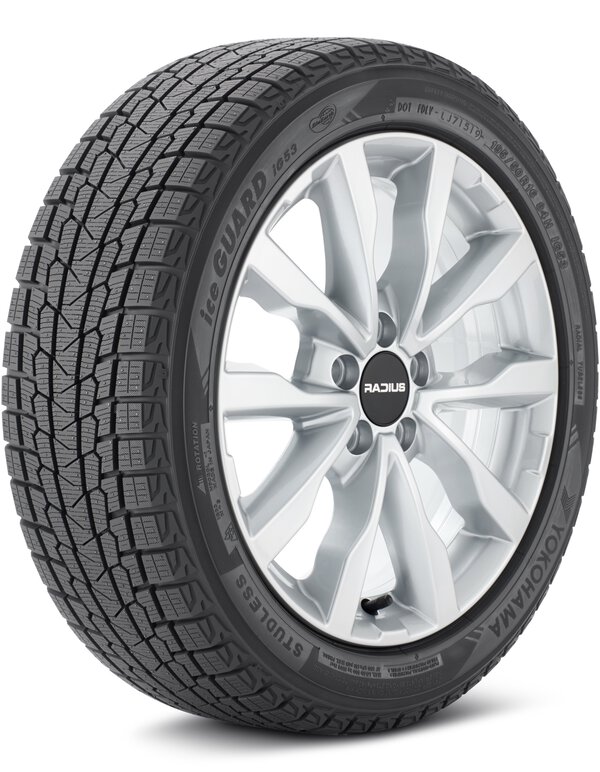 Best Value Tire:

Yokohama iceGUARD iG53
Check Latest Price
Another excellent performing winter tire, the Yokohama iceGUARD iG53 gives you the most for your money. They come at significant savings over the Blizzak WS90, and their performance is more than acceptable. These tires will get you through conditions where even the best all-season tires won't.
---