One of the first mods on every car enthusiasts list for a new car is an exhaust system. Stock exhaust systems on most cars are designed to minimize sound, and if you love the sound of an engine makes when you put your foot down, that's not something you want. You want to hear your engine roar, like the dead dinosaurs your gas is made from did.
There are many options for exhaust systems for the BRZ, but we've tried to narrow down our list to the very best.
---
Invidia Q300 Catback Exhaust System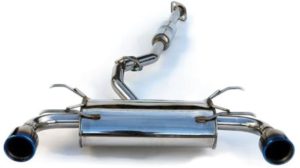 Invidia's Q300 exhaust will awaken your car's exhaust note with its straight-through muffler design, and improve aerodynamics with its flat bottom. It has CNC-machined flanges and robot-made tig welds, along with titanium tips, giving it an excellent high quality appearance and build quality. This catback exhaust will give your BRZ / FR-S / Toyota 86 a very nice deep tone with some great crackles and pops.
---
Invidia N1 Catback Exhaust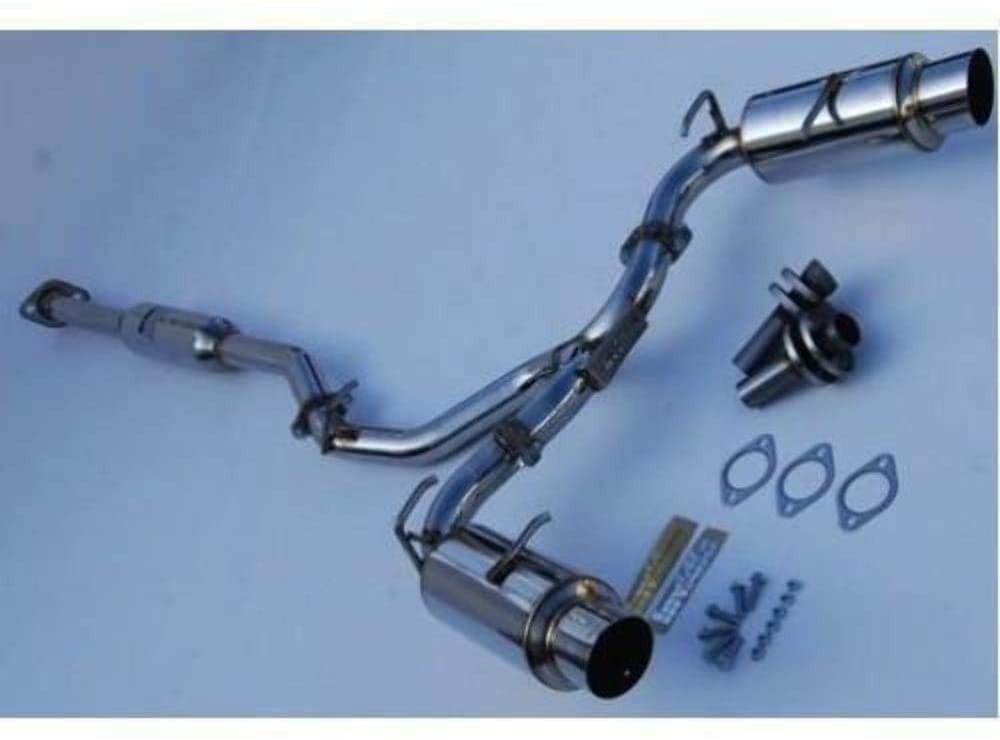 Invidia is one of the leading brands in aftermarket exhaust systems for brands like Subaru, Mitsubishi, Nissan, Toyota, and more. Their N1 Catback system for the Subaru BRZ, Scion FRS, and Toyota 86 is one of the most popular choices.
This exhaust system has 60mm (about 2.4 inches) piping, designed with minimal bends, reducing restriction and improving power, torque, and throttle response. It's made from 304 stainless steel, with a pair of beautiful titanium tips. It's easy to install, with the exhaust hangers mounted to align with the stock positions, so no further modifications are necessary.
---
Borla 140496 Catback Exhaust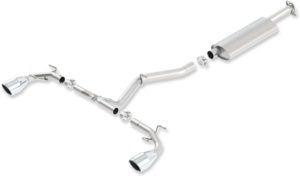 Borla is a widely known brand for their aftermarket exhaust systems, made for almost every make and model. Their Borla 140496 works with the Subaru BRZ / Scion FR-S / Toyota 86. This is a great quality exhaust from a reputable company, and will make your car sound mean and loud.
---
MagnaFlow 15157 Catback Exhaust

MagnaFlow is another huge brand in the aftermarket exhaust world. Their catback exhaust for the BRZ / FR-S has a straight-through muffler design, for maximum reduction in back pressure and increase in performance. This exhaust system will really let your car breathe and let you hear its beautiful exhaust note.
---
CORSA 14864 Catback Exhaust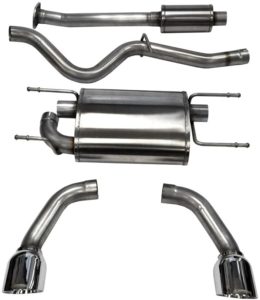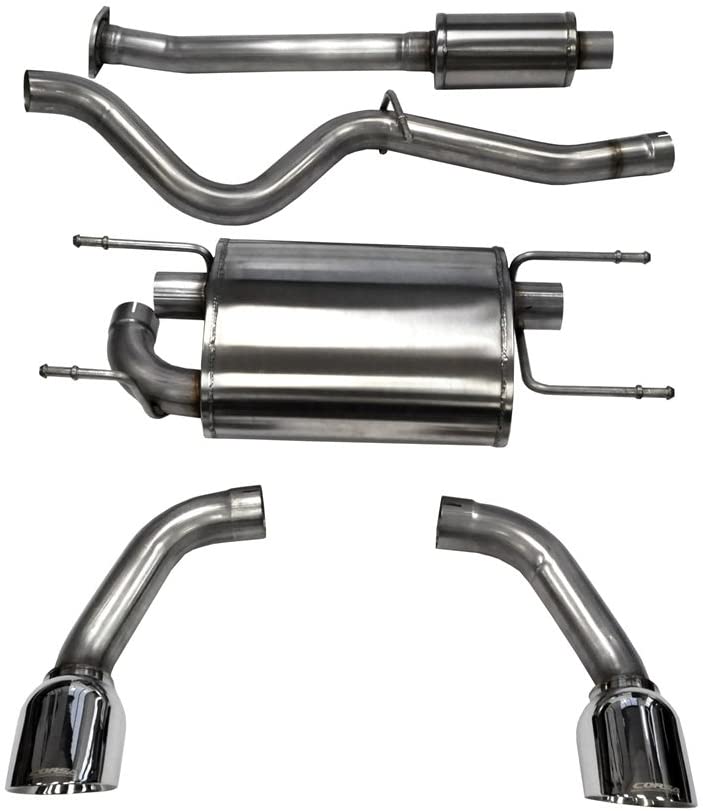 If you want a big more sound and a deeper tone from your car, then this catback from Cora is right for you. This exhaust system works with the Subaru BRZ / Scion FR-S / Toyota 86, and is made from high quality stainless steel.
---
BORLA 11839 Rear Section Exhaust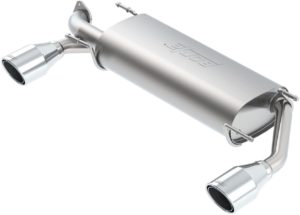 Another exhaust system for the BRZ from Borla, this one simply replaces the back section of the exhaust. This exhaust will give your BRZ / FR-S / Toyota 86 a deep tone without being too loud, and is simpler to install than a full catback system.
---
Invidia Gemini R400 Catback Exhaust
Another popular choice from Invidia is the Gemini R400 Catback. This exhaust system is also made from 304 stainless steel with two titanium exhaust tips. If you're looking for something a little quieter, then this may be the right choice for you. It has a nice deep tone but isn't so loud you're going to wake up the neighbors.
---
Perrin Catback Exhaust
Perrin is another huge name in the Subaru modding community. They produce not only exhaust systems, but intakes, intercoolers, shift knobs and more. They're a great company with great products that anyone modifying their Subaru should always give some consideration to.
This exhaust system features two large exhaust tips, cut to an angle and made from brushed stainless steel, for a subtly more aggressive and high-end look at the back of the car. Made from 304 stainless steel, it will hold up to the high heat of the exhaust gases without corroding and rusting over time.
HKS Hi-Power SPEC-L Exhaust System
HKS is a Japanese company known for their performance modifications for many Japanese models for cars. They've been around since 1973, and have an extensive motorsport history.
Not only does this exhaust system reduce restriction, improving throttle response, as well as horsepower and torque, but it's much lighter than the stock exhaust system, coming in at only 24 lbs. Weight reduction is equally important to adding power when it comes to making your car faster.
TOMEI Expreme Ti Titanium Exhaust Type-60S
Tomei is a Japan-based company that specializes in designing and producing aftermarket engine parts, turbos, and exhaust systems.
If you're worried about your car being too loud, this exhaust has a unique solution to that problem. It comes with two different inserts for the exhaust tips that further reduce the sound level. The Tomei Expreme exhaust has a muffler, but it makes the car louder than the stock exhaust system. If that's ever too much for you, you have an easy way to change it.
Conclusion
There are many great choices for Subaru BRZ / Toyota 86 / Scion FRS exhaust systems, but you can't go wrong when you choose one of these. Do you have a different favorite exhaust system you've installed on your car? Let us know in the comments!