Tires are top of the list of performance parts for any car, believe it or not. All of your suspension upgrades and engine upgrades will be held back if you can't get the power down to the ground.
While many people use all-season tires, summer tires are the best for performance when the weather allows. When the temperature drops below 45 degrees Fahrenheit (or about 7.2 Celsius), it's too cold to use summer tires.
All-season tires are good in either hot or cold weather, at the sacrifice of some of their performance. When the temperature gets below freezing and there's snow and ice, winter tires will give you the best handling and stopping ability.
The Subaru BRZ / Scion FR-S / Toyota 86 comes with 215-45R17 tires on 17" wheels. We've compiled a list of the best summer, all-season, and winter tires below.
---
---
Best Summer Tires
Summer tires offer the best performance. When the temperature is over 45 degrees Fahrenheit (or 7.2C), their compound is designed to give the most grip possible. They're great in warm or hot weather, and best on dry pavement.
If you love spirited or track driving, summer tires are best for you. They'll let your BRZ / FR-S / Toyota 86 get as much power to the ground as possible, help you slow down faster, and have more grip in corners.
Best Summer Tire: Michelin Pilot Sport 4s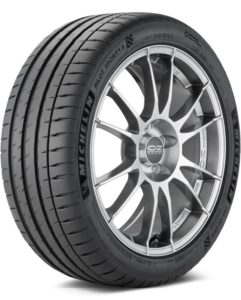 The Michelin Pilot Sport 4s are the number one performance summer tire for any car. Michelin has long been one of the very best brands when it comes to tires. The predecessor of the Pilot Sport 4s, the Michelin Pilot Super Sport were once the best summer tire, but they've one upped themselves again.
The Pilot Sport 4s is great in both warm dry conditions, as well as wet conditions. They have been engineered with technology used for racing in 24 Hours of Le Mans. These tires are for the driver who wants to use everything their sports car has to give.
---
Best Value Tire: Continental Extreme Contact Sport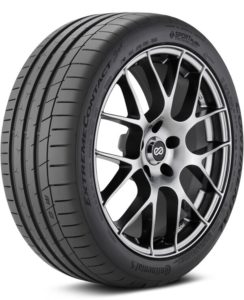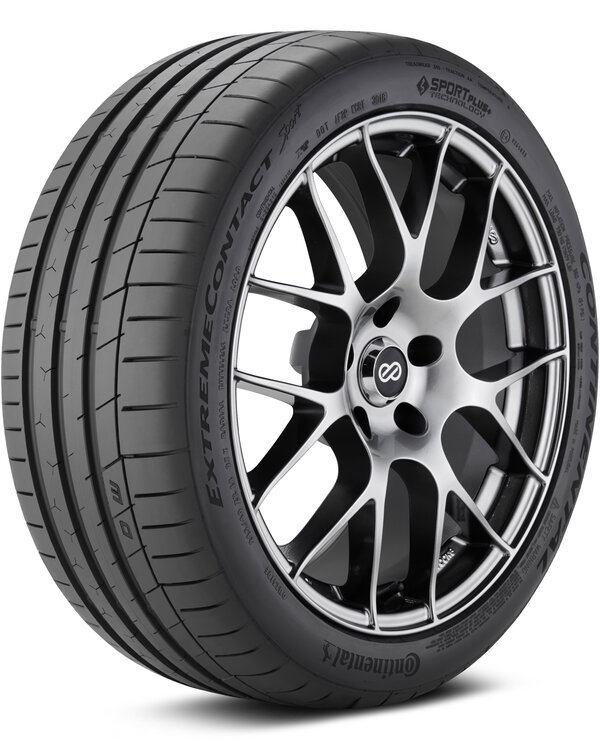 The Continental Extreme Contact Sport is an excellent summer tire that gives Michelin a run for their money. These tires are much more affordable than the Pilot Sport 4s and comes very close to matching their performance. Although an experienced driver may be able to tell the difference, it likely won't be obvious to most people.
The Continental Extreme Contact Sport is one of the best summer performance tires out there. They offer excellent handling performance in warm weather, dry or wet. If you're looking for the best value for your money, this is it.
---
Best Budget Tire: Hancook Ventus V12 evo2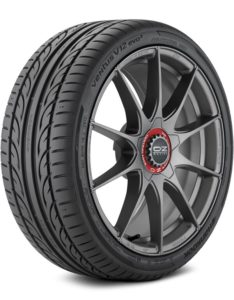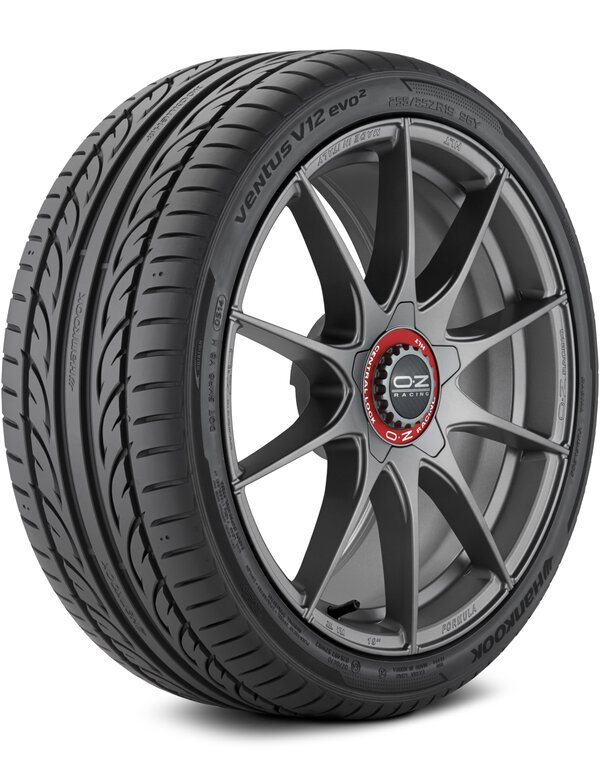 The Hancook Ventus V12 evo2 is the most budget friendly summer tires for BRZ / FR-S / 86. They offer good handling in warm weather, and can handle wet conditions quite well. The tread design has not only been designed to increase traction on dry pavement, but help move away water.
These tires can't be beat for the money. They offer impressive handling performance in dry and wet conditions when it's wet outside. If you're looking for a great summer tire and don't want to break the bank, then this is the one for you.
---
Bridgestone Potenza S-04 Pole Position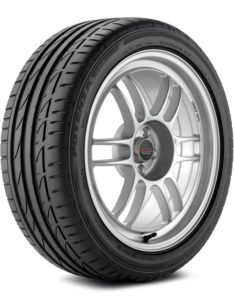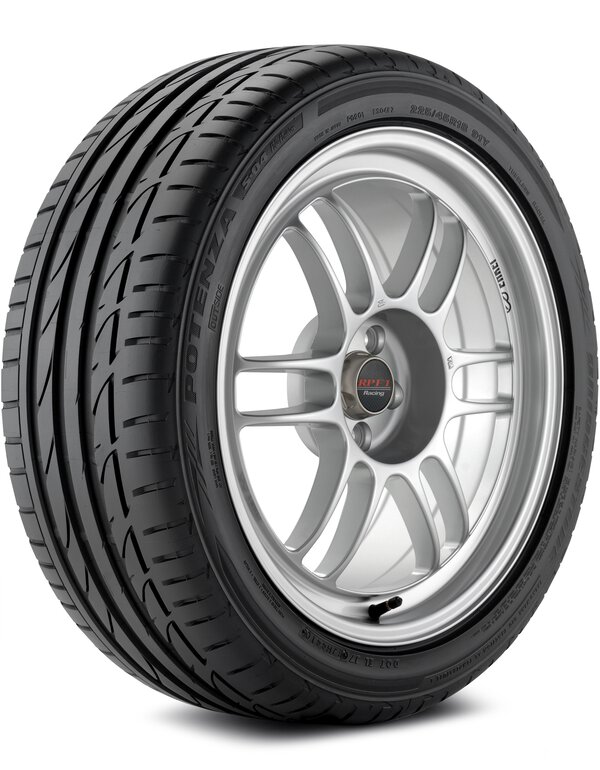 Another great summer tire choice, the Bridgestone Potenza S-04 Pole Position is popular with sports car owners of all makes and models. Their unique asymmetrical tread pattern is designed to increase lateral grip, as well as increase wet performance. The grooves in the tread work to move water away, helping the tire make better contact with the road surface.
This tire offers excellent grip and handling performance in warm, dry, and wet conditions. The Bridgestone Potenza S-04 Pole Position is a great choice, and it makes our list of the best summer tires.
---
Pirelli P Zero Nero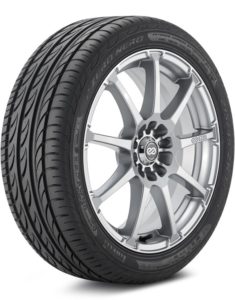 The Hancook Ventus V12 evo2 is another great affordable summer tire. These tires will give you great traction in handling in the warm or hot weather. The tread design helps them to still perform well in wet conditions. These are a quality summer tire at a price that won't break the bank.
---
Best All-Season Tires
All season tires offer some of the best of both worlds. They offer more flexibility, at the cost some performance on both ends. If you live in a warmer climate where it gets cold but doesn't snow, all season tires may be a great choice. You can still get excellent handling performance from your tires and won't have to swap them in the winter.
Best All-Season Tire: Michelin Pilot Sport A/S 3+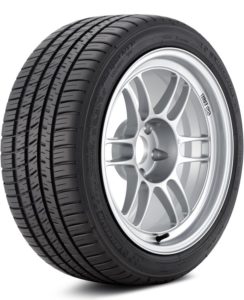 Michelin comes in at the top in the all-season category too, with their Pilot Sport A/S 3+. These tires are great in the warm weather, but also in cold, wet, and light snow conditions.
If it's mostly warm where you live, and sometimes gets a little cold, then all-season tires are a great choice for you. They won't offer the same performance as summer tires, but these Michelins come close. If you're looking for all-season tires, these are the all around best.
---
Best Value Tire: Continental ExtremeContact DWS 06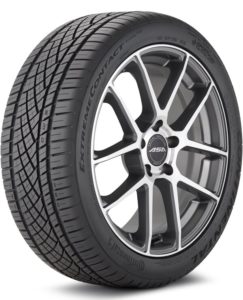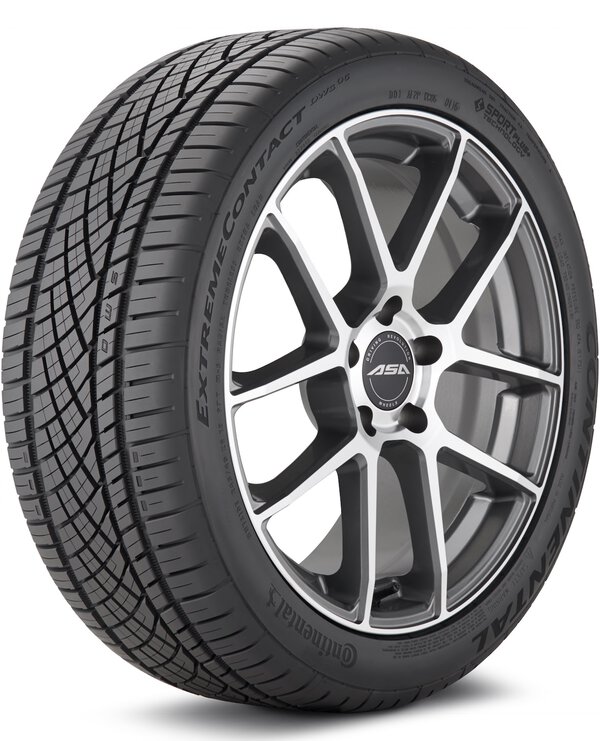 Continental's ExtremeContact DWS 06 is as of an all season tire good as you'd expect, sharing the name with the excellent ExtremeContact Sport summer tires.
These tires are enough to fill your driving needs for the whole year. In the warmer months, they have excellent traction and handling performance. When it's colder and wet, even with light snow, the tires keep delivering great traction.
These are more affordable than Michelin's alternative, and quite comparable in their performance abilities. If you want a really good all season tire, then these are the best bang for your buck.
---
Best Winter Tires
Your BRZ may not have all-wheel drive like other Subarus, but don't let that stop you. Winter tires are designed to maintain traction even in ice and snow, and stay soft in the cold. Their tread is designed to effectively move water and snow away from the contact area. If you plan on driving in snow or below freezing temperatures, it's best to have a set of winter tires on your car.
Best Value Tire: Yokohama iceGUARD iG53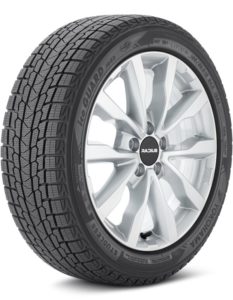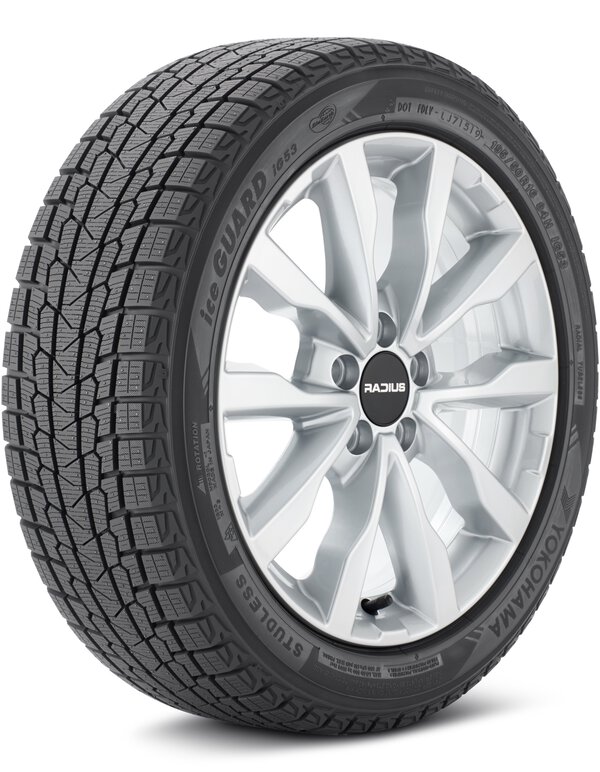 The Yokohama iceGuard iG53 are great tires for driving in ice and snow. The tire's tread pattern works great to move water away from the contact area. The tire's compound is designed with "absorptive balloons," as Yokohama calls it, to wick up water from the road's surface, helping the tread to meet with the driving surface. These tires will get you through some surprising conditions, and are a bit more affordable than alternatives.
---
Closing Thoughts
If you're looking to improve your car's handling, then tires may be the best place to start rather than looking to coilovers right away. There are a ton of great choices for the BRZ / FR-S / GT86, no matter what the weather conditions and your budget.