The Subaru WRX has a pretty nice suspension setup for handling from the factory, but there are plenty of reasons why you'd want to upgrade it, whether it's for the added adjustability, increased stiffness, or lowered ride height. One of the most popular ways to do this is by installing coilovers.
Coilovers are shock absorbers and springs combined, with the coil over the shock. While this sounds a lot like the stock suspension, coilovers are special for their adjustability and decreased weight. You can choose the ride height of your car, adjust how firm or soft the suspension is, and more.
If you're looking to upgrade the suspension of your car and you want something more than just lowering springs, coilovers are the right choice for you. There are many options to fit different budgets and different needs, from street use to full-time track use. Here are our top choices for Subaru WRX coilovers.
Fortune Auto Gen 7 500 Series Coilovers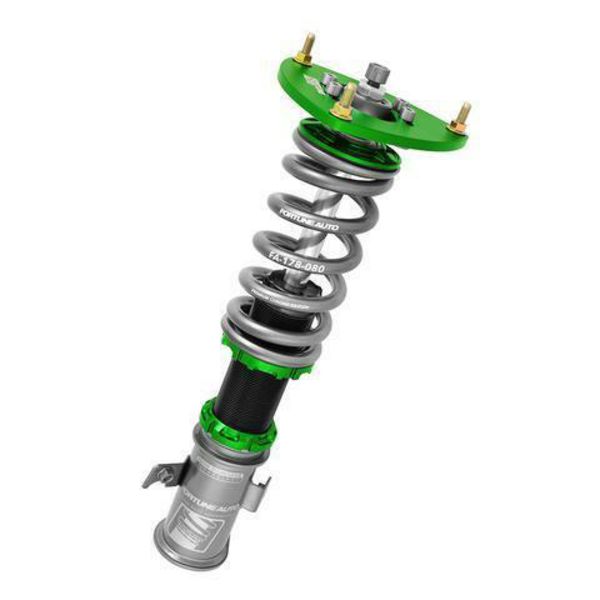 Fortune Auto's goal with their 500 series coilovers was to create the best adjustable coilovers on the market. Their systems are all completely hand-built, for the best quality control possible. The dampers are adjustable to 24 different levels, and coilovers can be upgraded with an external 2-way canister. They include aluminum mounts and camber plates for more adjustability.
These coilovers offer great quality and adjustability while maintaining a relatively low price. These are a great choice for a daily driver but are also great on the track.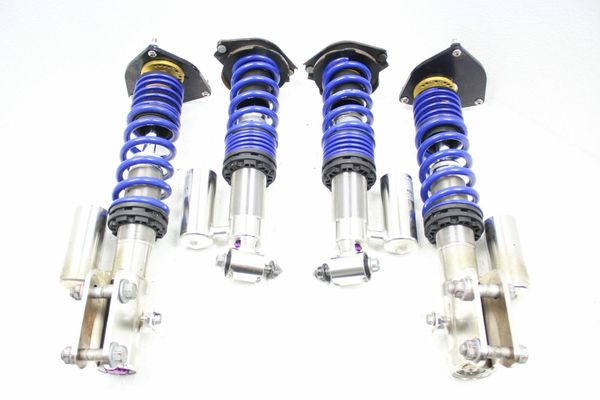 Racecomp Engineering Tarmac 2 Club Sport Coilovers
The Racecomp Engineering Tarmac 2 Club Sport Coilovers are designed for maximum serviceability and for track use. Their separate fluid reservoir helps with managing heat during extended use. They allow for up to 30mm (1.2 inches) of height adjustment down from the stock ride height. With their separate compression and rebound adjustment, they can be tuned to work for the driver's preference or specific track conditions.
If you're looking for the best coilovers for track use with no compromises, these are the ones for you.
BC Racing BR Coilovers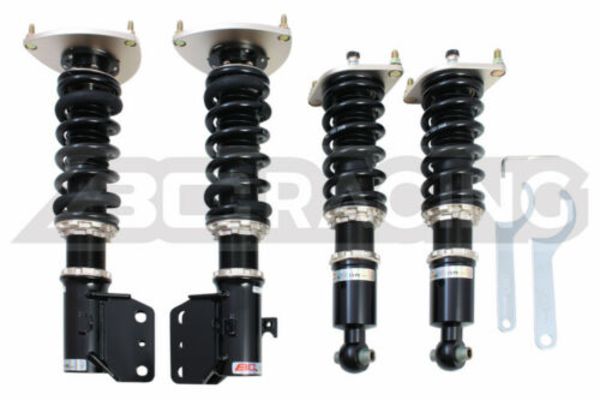 The BC Racing BR Coilovers for the Subaru WRX are a great budget-friendly choice. They have 30 levels of dampening adjustment, and height adjustment via the shock body. They're completely rebuildable, with all parts available for purchase, so these coilovers can last a lifetime.
These coilovers are suited for spirited road driving and occasional track use. If you're on a budget and want to improve your WRX's handling and lower the ride height, these are a great option.
Tein Street Basis Z Coilovers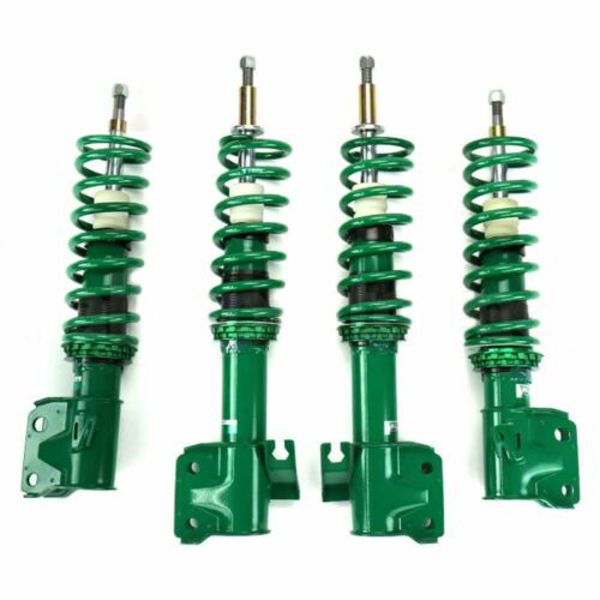 The Tein Street Basis Z Coilovers are a great budget option for the Subaru WRX. Their sealed design simplifies the production process, bringing the cost down. Their twin-tube design allows for a longer stroke length to better soak up any bumps on the road while preserving feedback. They use the OEM mounts for easy installation.
If you're looking to upgrade the suspension on your WRX, and it's mostly daily driven, these are a good option to keep the cost down.