Like any Subaru, the Crosstrek is a very capable vehicle. Its symmetrical all-wheel-drive system and ground clearance help it get through just about anything. However, if you want to get the most out of any vehicle, it's important to choose the right tires for the job.
The Subaru Crosstrek comes equipped with either 17" wheels or 18" wheels. The OEM tire size is either 225/60R17 or 225/55R18 depending on the size of your wheels. We've put together a list of replacement tires that fit Subaru's specifications.
With a wide variety of different all-season, summer, and winter/snow tires, it can be hard to know what's best when looking for new tires. We've compared the best Subaru Crosstrek tires for any driving conditions and any budget.
Best All-Season Tires for Crosstrek
All-season tires are the best tires for most people, most of the time. These tires are designed to provide good handling under dry conditions, and keep it up in the rain and snow. These range from more capable high-performance tires, and severe snow service certified tires, to more budget-friendly tires that will still work well in most conditions.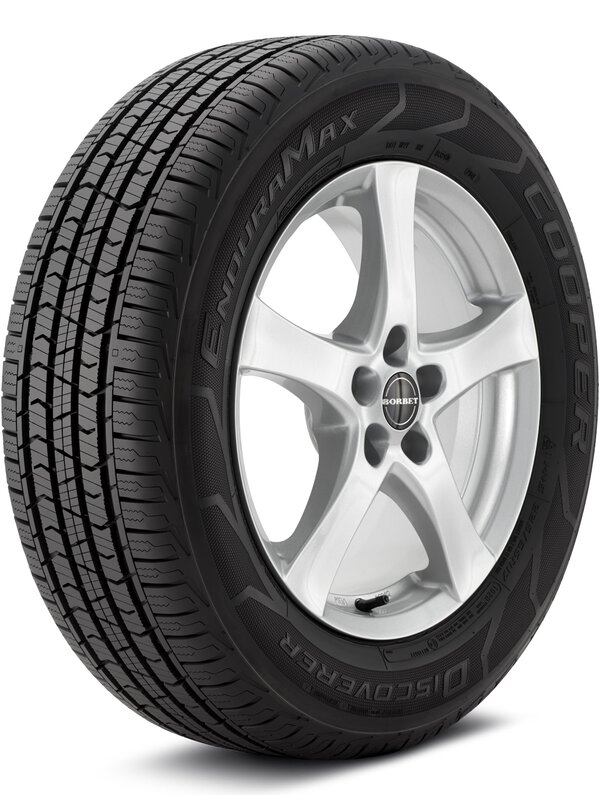 Cooper Discoverer Enduramax
Check Price
The Cooper Discoverer Enduramax is specially designed for crossover SUVs like the Subaru Crosstrek. It not only delivers the steering and ride comfort of a touring all-season tire, but gives excellent all-terrain capabilities and wet traction with its tread design. This is an excellent all-season tire for year-round use and light snow.
---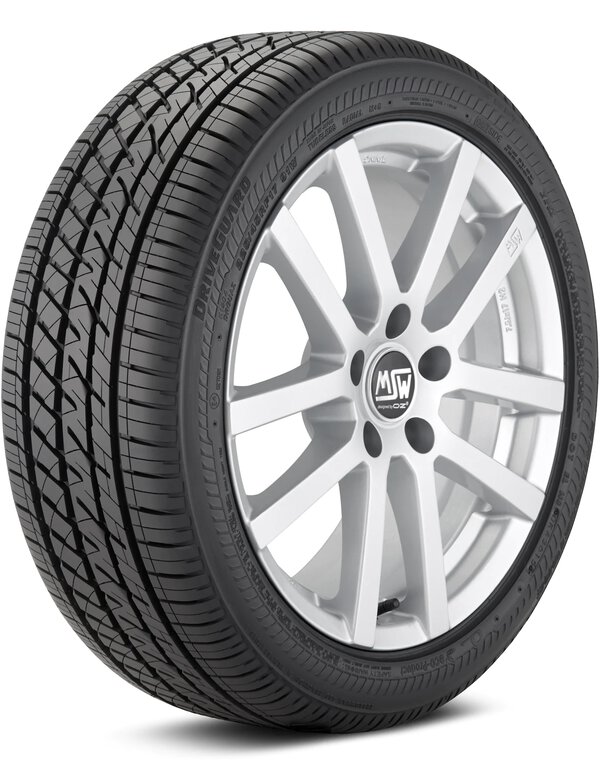 Bridgestone DriveGuard
Check Price
Bridgestone's DriveGuard is a touring all-season tire, meaning it's designed with the best comfort and a quiet ride and in mind. They are run-flat tires, providing up to 50 miles of travel at 50 mph when the tire has lost its pressure, more than enough to get you safely to a tire shop where you can have the issue fixed. These quality tires offer great handling, long treadwear, and comfort for the Crosstrek.
---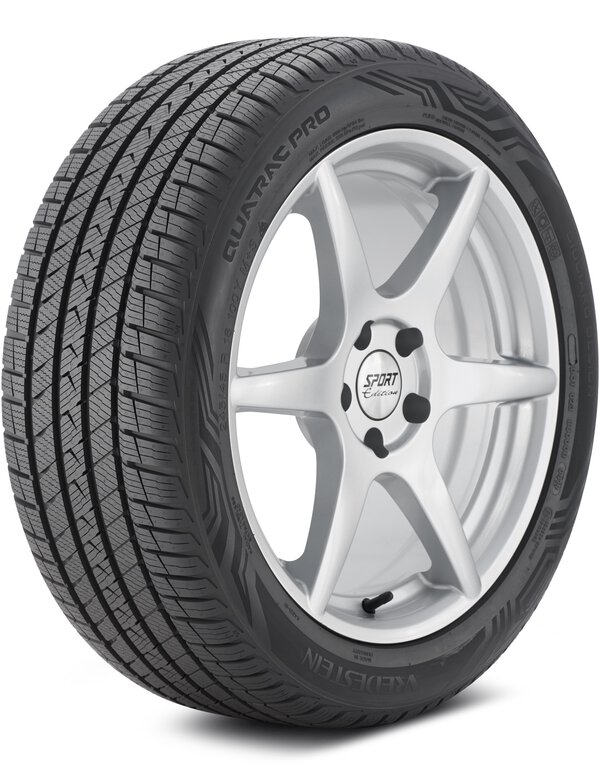 Vredestein Quatrac Pro
Check Price
Vredestein offers another great all-season tire for the Subaru Crosstrek with their Quatrac Pro. These tires are designed to not only provide a high level of comfort but great handling performance as well. Their unique tread design is broken into three sections. The outer section helps in cold and snowy conditions, quickly moving water away from the contact patch and providing hydroplaning resistance. The outer section is tuned with handling performance, giving extra grip in both wet and dry conditions. These tires are not only budget-friendly but stack up with the best of the best in terms of comfort and handling.
---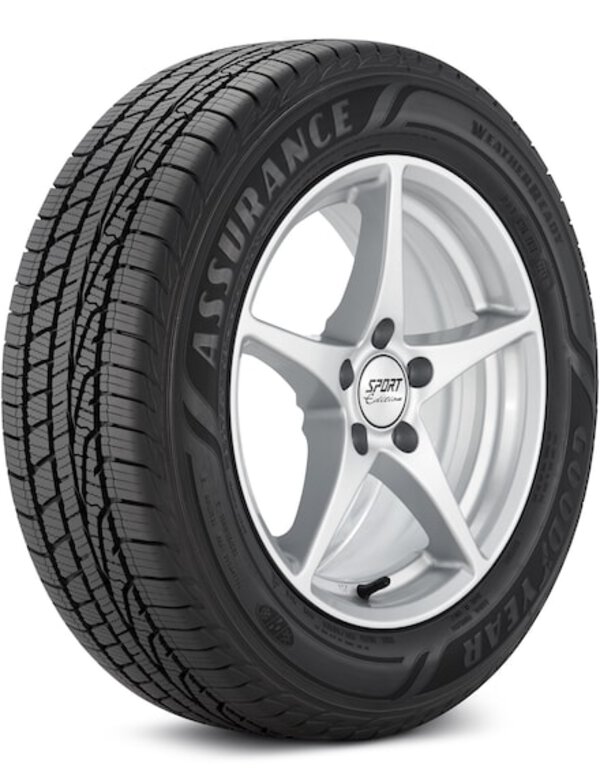 Goodyear Assurance WeatherReady
Check Price
The Goodyear Assurance WeatherReady is a grand-touring all-season tire, designed to deliver excellent comfort and a smooth ride. They're also designed to get you through snowy weather, with their Serve Snow Service certification. Their tread design was developed to evacuate slush and water away from the tire, while also providing excellent grip and steering response. With excellent tread life and great dry and wet handling, these tires are a great choice for the Subaru Crosstrek.
---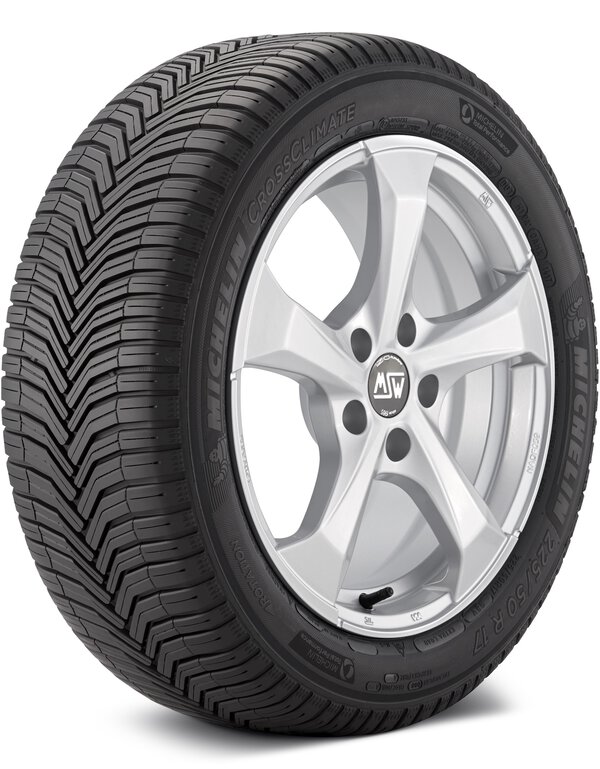 Michelin CrossClimate
Check Price
A great option from Michelin, the CrossClimate delivers great performance in both dry and wet conditions, as well as a comfortable ride quality and low levels of road noise on the highway. They have a directional tread pattern, designed to maximize contact with the road, and push water out through the deep channels. These tires meet the severe snow service requirements and handle well in light snow conditions.
---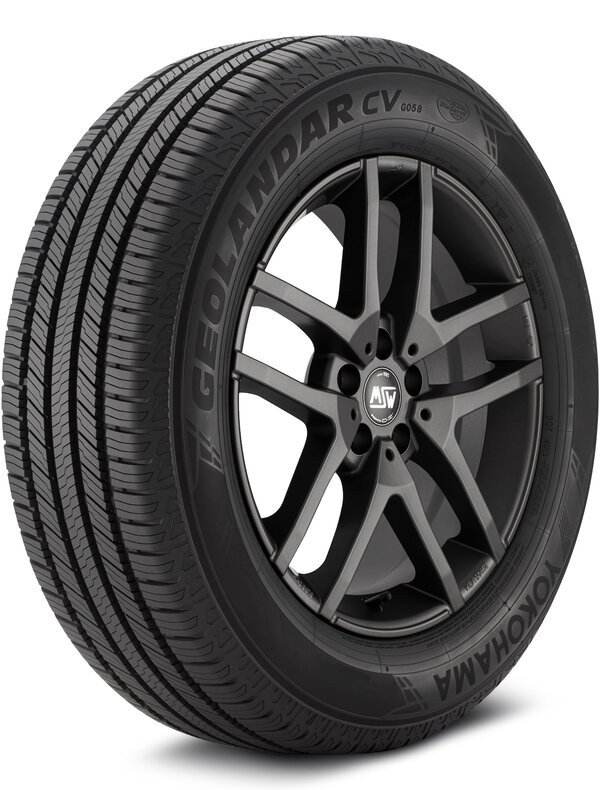 Yokohama Geolandar CV G058
Check Price
The Yokohama Geolandr is another great all-season tire. They offer impressive handling in wet conditions. Their tread is designed to remove water efficiently, with their siphing and five-pitch variations in the tread. They also deliver good dry performance, although the handling characteristics are less engaging than some competing options.
---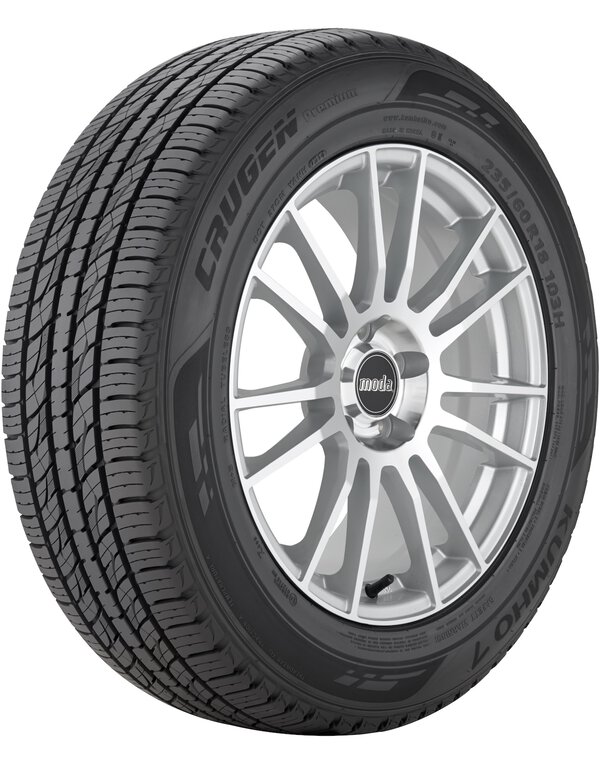 Kumho Crugen Premium
Check Price
The Kumho Crugen Premium is the most affordable tire on our list. They offer decent handling in both wet and dry conditions. Although they'll get you through light snow, they don't perform as well as some of the other options under winter conditions.
---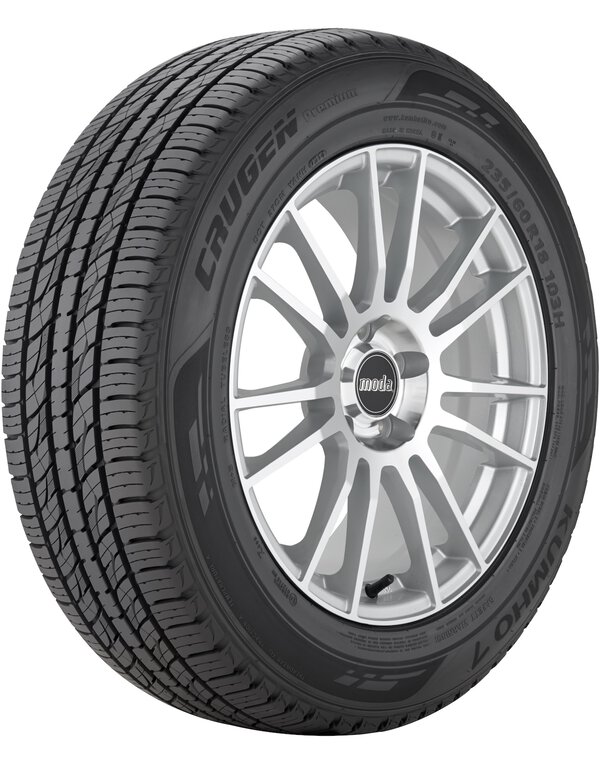 General Altimax RT43
Check Price
Another budget-friendly option, the General Altimax RT43 has a gentle ride and handles well on wet roads. While some drivers may like the soft ride quality, others may find it be not very engaging and prefer performance tires instead. If you want an all-season tire for your Subaru XV Crosstrek at an affordable price, and you want a soft ride, this is a good choice.
---
Best Winter Tires for Crosstrek
If you plan on driving through deeper snow, ice, and below-freezing temperatures, you should consider winter/snow tires. While all-season tires are designed to deliver good performance year round, they won't hold up to a good set of winter tires in more extreme weather conditions. We've rounded up the best winter tires for the Crosstrek below.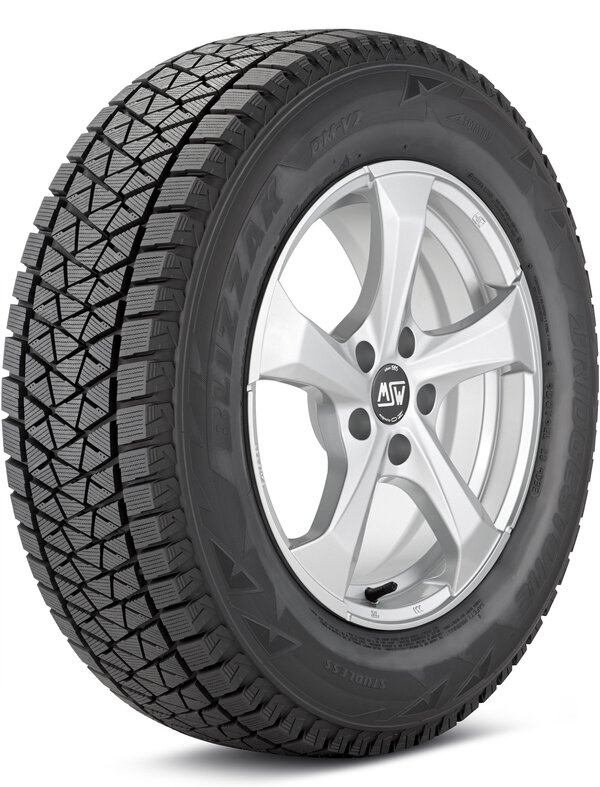 Bridgestone Blizzak DM-V2
Check Price
With the Blizzak line, Bridgestone has gained a reputation for producing some of the best snow tires available. The Blizzak DM-V2 was created specifically for light trucks, SUVs, and crossovers like the Subaru Crosstrek. Their tread compound is designed to remain flexible even in extremely cold conditions, with what Bridgestone calls their "multi-cell compound." The directional tread pattern is designed to pick up water and push it to the edges of the tire. If you're looking for a great winter tire, it doesn't get much better than this.
---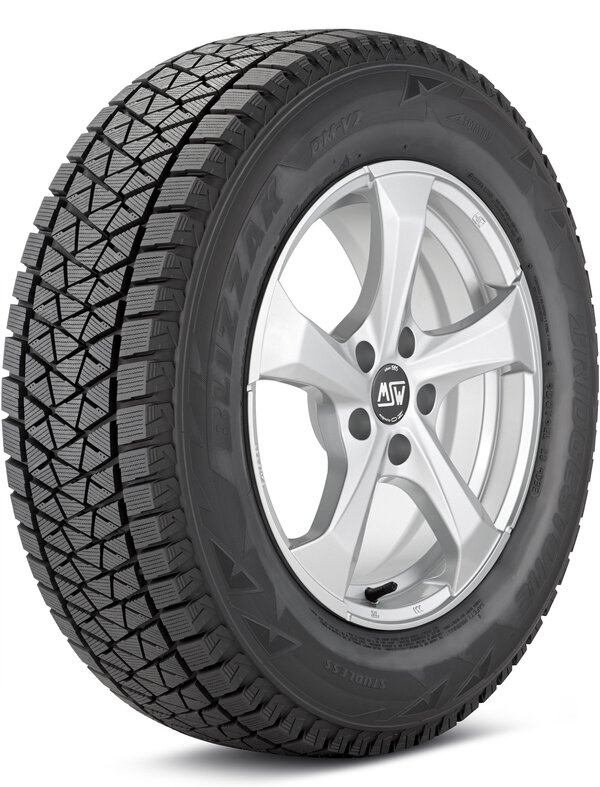 Continental VikingContact 7
Check Price
Another popular winter tire choice, the Continental VikingContact 7 will get you through deeper snow than an all-season tire and provide better handling during winter conditions. The compound keeps its grip and flexibility when the temperature drops below freezing, and the tread design helps to remove slush, snow, and water. These winter tires are more affordable than the Blizzaks and are a great option if you're on a tighter budget.
---