While the Subaru Crosstrek has much more ground clearance than a sedan or coupe, the car has so much more potential with its all-wheel-drive system. The Crosstrek can make it through some even more impressive terrain with a lift kit and some all-terrain-tires.
To lift the Crosstrek for more ground clearance, there are a few different options. In addition to taller tires, you can install a lift kit. Lift kits are either designed as strut spacers that move the suspension away from the frame, or as lift springs that extend the resting position of the struts.
We've rounded up a list to help you find the best Crosstrek lift kit, including both spacers and lift springs so you can climb rougher terrain, and give your car a more aggressive look.
---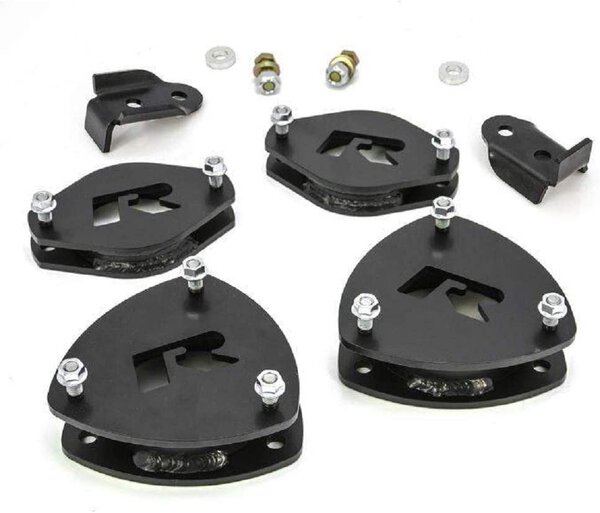 Our Top Choice:

ReadyLIFT Lift Kit
Check Latest Price
The ReadyLift Lift Kit includes spacers and all the hardware needed for installation. It increases the ground clearance of your Crosstrek by 2" in the front, and 1.5" in the rear, leveling the ride height. The offset spacer design retains the correct caster/camber. The kit includes brackets to adjust the sway bar position.
With this kit, you'll be able to fit taller tires: up to 215/75R15 with no rubbing, and 235/75R15 if you're comfortable with minor plastic trimming. This kit is well designed and high quality, and highly recommended if you want to lift your Crosstrek.
---
---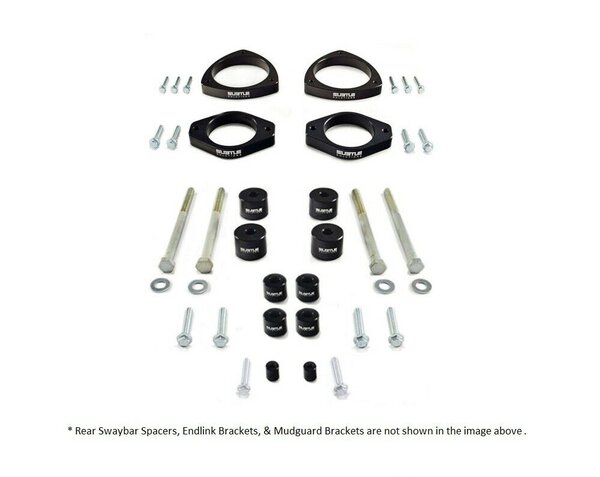 Subtle Solutions Lift Kit
Check Latest Price
Subtle Solutions offers some of the best quality on the market with their strut spacers kit for the Subaru Crosstrek. The kit lifts the vehicle up by 1.5" in front and rear. They're machined from US-sourced 6061 solid aluminum.
These spacers are unique in that both the front and rear spacers are made from a single block of metal. The kit also includes a rear alignment kit, designed to bring all parts of the multi-link suspension back into factory specs for proper alignment. If you don't mind paying more for quality, then Suble Solutions delivers.
---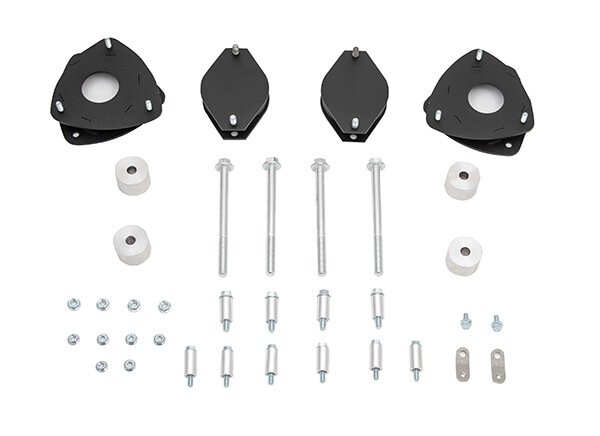 LP Aventure Lift Kit
Check Latest Price
Another quality choice, the LP Aventure lift kit for the Subaru Crosstrek increases your ride height by 1.5". The spacers are made of stainless steel and tig welded, leading to excellent durability. Their offset design keeps the factory camber and caster specs. All hardware is included with this kit for easy installation.
---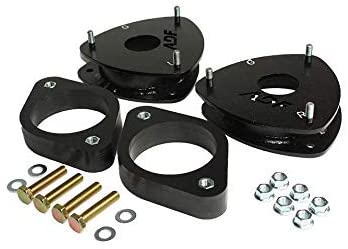 ADF Lift Kit
Check Latest Price
This lift kit from Anderson Design & Fabrication raises the Crosstrek by 1.5" in the front and 1" in the rear. The added ground clearance allows for 5% taller tires, up to 225/65R17 or 28.5" tall. This kit is entirely bolt-on, with all hardware included and no further modifications required. This is a great option for lifting your car on a budget.
---
Rough Country Lift Kit
Check Latest Price
Rough Country's Crosstrek lift kit includes spacers and all other required hardware. This is a great affordable yet quality option from a well-known brand. This kit raises the ride height by 2". The kit also includes sway bar brackets, and brake line brackets to hold them in their new position. Rough Country offers a lifetime warranty, giving confidence in the longevity of the parts. If you're looking for something high-quality, yet still affordable, then you can't go wrong with this kit.
---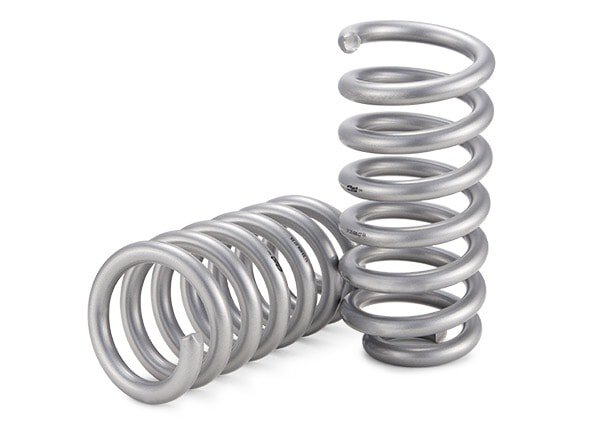 Eibach Pro-Lift-Kit Spring Set
Check Latest Price
Another way to lift your Crosstrek, other than with the more typical spacers, is with lift springs. The Eibach Pro-Lift-Kit spring set replaces the OEM springs with longer ones, keeping the factory struts. This increases their resting position, and raises the Crosstrek's ride height by 1.2". Installing these springs will give your suspension more travel and room before bottoming out.
---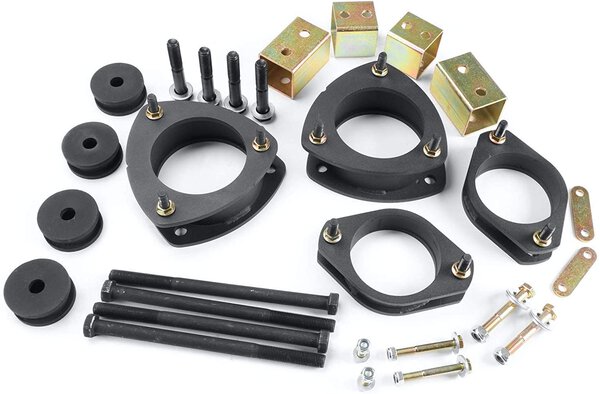 Takeo Leveling Lift Kit
Check Latest Price
The most affordable option on our list, the Takeo Leveling Lift Kit gives the XV Crosstrek a 2-inch front lift and 1.5-inch rear lift. While this product is very similar in appearance to some of the others, there are mixed reviews. While some report an easy installation, other reviews seem to indicate quality control issues. The increased clearance allows for taller tires, up to 215/75R15.
---