If you want to keep your Subie running great for a long time, it's important you use the right motor oil. Not all oils are created equally. It's important not only to use synthetic oil, but make sure the oil has the right certifications, such as API SN, SN PLUS, or SM. If you want to ensure a longer engine life for your car, proper maintenance with the right supplies is important.
In a turbocharged car like the WRX, this is especially important, since they're more prone to ignition knock. For 2015+ models of the WRX, we recommended an API SN Plus rated oil. These are designed to prevent low-speed preignition in directed-injected turbo engines like the FA20F.
For all models of the WRX and WRX STI, Subaru the recommended oil type is 5W-30 synthetic. We've rounded up the best engine oil choices and compared them performance below.
---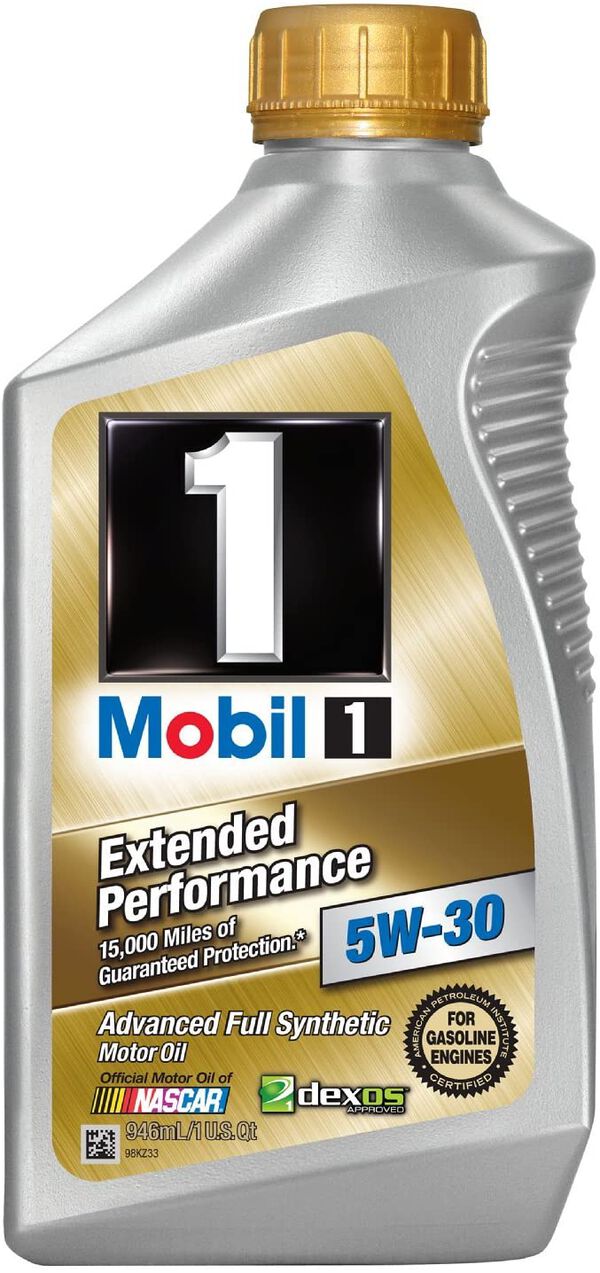 Our Top Choice:

Mobil 1 Extended Performance
Check Latest Price
The Mobil 1 Extended Performance is a great choice for the WRX. It is 5W-30 and has an API SN Plus certification. That means it's designed to reduce the chance on knock in turbocharged and direct injected engines, like the 2015+ WRX's FA20DIT. While Subaru's own oil is only API SN, the SN Plus rating is a stricter spec and represents some improvements.
While Mobil 1 claims you can go 15,000 miles between oil changes, we'd recommend you stick to the car manufacturer's guidelines. Subaru recommends changing your oil every 6,000 miles. The additives in this oil work to give your engine increased protection against buildup throughout the life of the oil.
---
---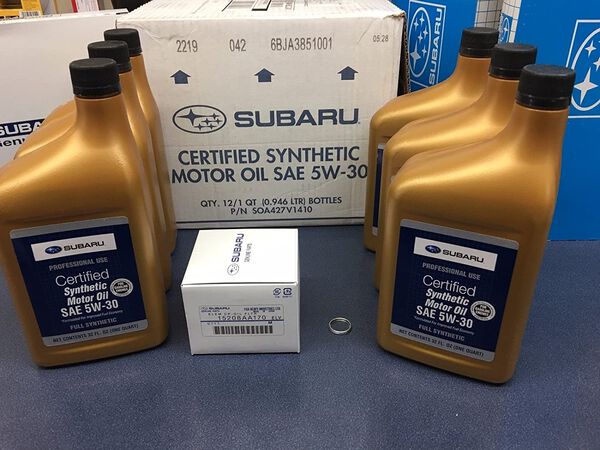 Subaru Synthetic Oil
Check Latest Price
You can't go wrong with using the oil Subaru makes themselves, and that the car comes with. This 5W-30 synthetic oil is API SN certified, making it safe for use in the 2015+ WRX with its DIT engine. Using the OEM oil and filter will make sure you're meeting Subaru's specifications, should any warranty work ever be required.
This kit includes enough oil for the 2015-2020 WRX's 5.4 quart oil capacity in 6 1-quart containers. It also includes a genuine Subaru oil filter and crush gasket. There's also a similar kit available for 2011-2014 WRX, WRX STI, and other EJ25 based turbo Subarus.
---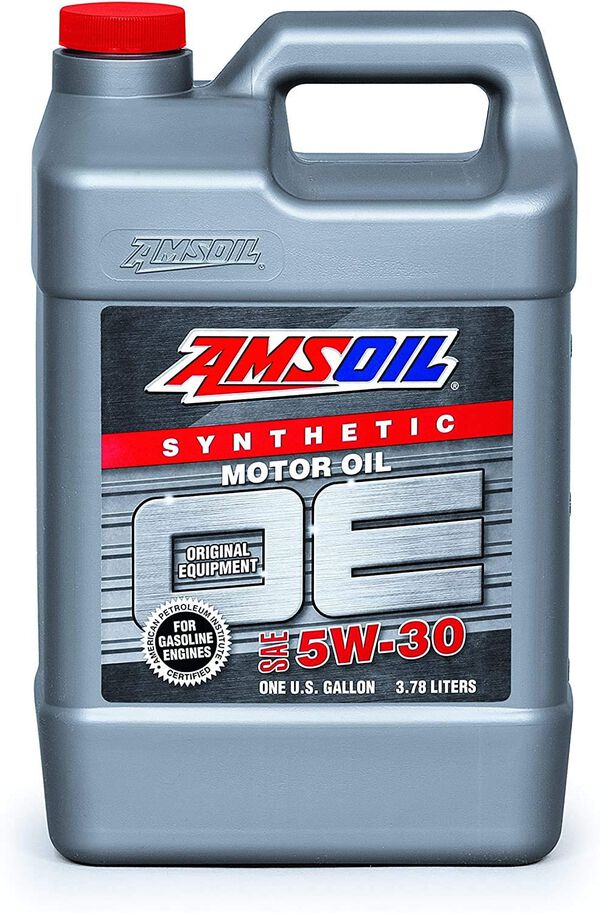 Amsoil OE Series
Check Latest Price
Amsoil's OE series is designed to provide the same level of protection as OEM motor oils. This oil is 5W30 and carries the API SN Plus certification. With this oil, Amsoil recommends changing it at the manufacturer recommended interval, which in the Subaru WRX's case is 6,000 miles.
---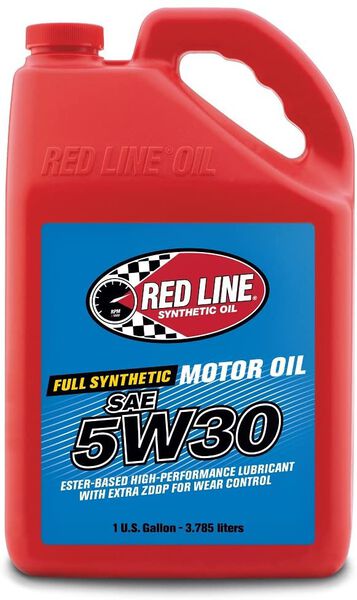 Red Line 5W30
Check Latest Price
Red Line's 5W-30 synthetic oil is a popular choice in racing applications. It has additional additives, making it one of the best oils for high temperatures you'd see when pushing a car for extended periods. However, this oil has no formal certifications, meaning you may run into trouble if you need warranty work done.
---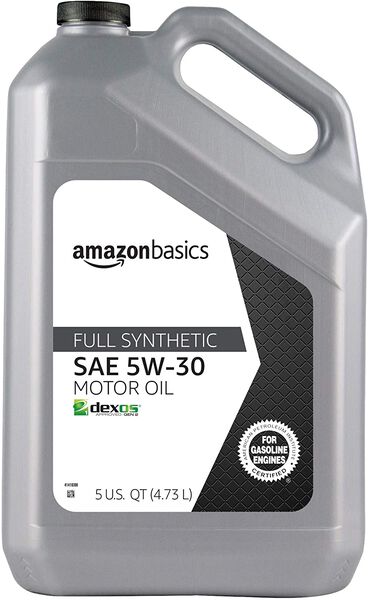 AmazonBasics Full Synthetic
Check Latest Price
We were surprised to learn about this one. The AmazonBasics Full Synthetic Motor Oil is 5W-30 and API SN Plus rated. The back of the bottle reveals this is made by Warren Oil. The product sheet reveals all the specs you'd find for other oils, such as the HT/HS of 3.2, when tested at the standard 150C, making it one of the higher options for lightweight 30 grade oils. This is a quality oil, and its lower price makes it a very attractive option.
---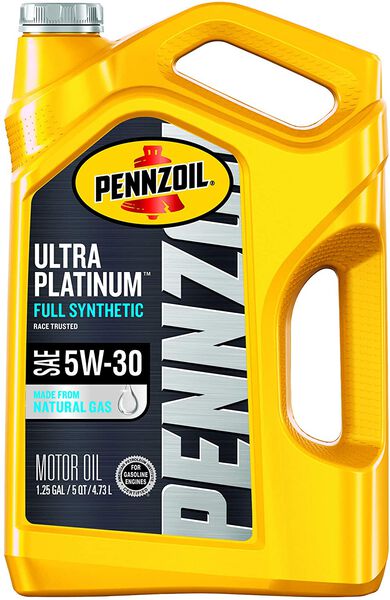 Pennzoil Ultra Platinum
Check Latest Price
This is an excellent oil from Shell Oil Products. Although Pennzoil no longer publishes data such as the HT/HS, this oil is API SP certified. The Ultra Platinum has increased cleaning additives over the standard Platinum, and should better hold up to contaminates towards the end of its life.
---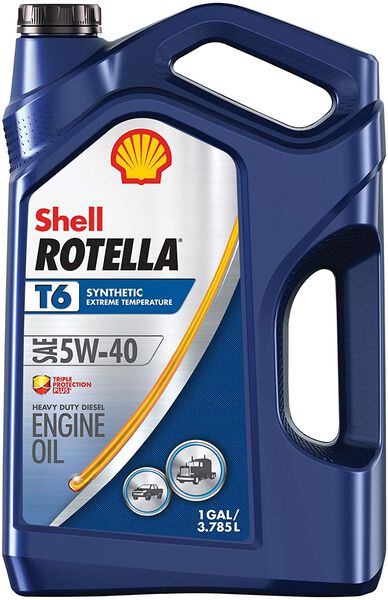 Shell Rotella T6
Check Latest Price
While Rotella T6 is marketed primarily for use with diesel vehicles, it's a very popular choice for WRXs and WRX STIs with an EJ engine. This oil is 5W-40. While that's a heavier weight than Subaru's OEM oil, many owners like to run heavier oil if their cars are heavily modified, or if they drive on the track frequently. This will mean some risk of a warranty denial by going outside of Subaru's spec, but will provide some extra protection under heavy load and high temps.
---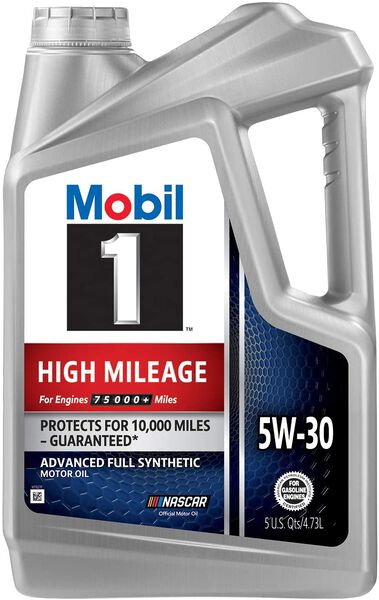 Mobil 1 High Mileage
Check Latest Price
A great choice for owners of older Subarus, the Mobil 1 High Mileage has higher levels of zinc and phosphorous additives. It's designed to condition seals that may have worn after many miles. This meets the API SL standard for older models, but is not designed for newer engines where API SM or better is required.
---
FAQs
What's the difference between light and heavy duty oils?
Heavy duty oils have a high-temperature high-shear rating of over 3.5. Light duty oils are more focused on increasing fuel economy. They work to reduce friction, but have less adhesion to the engine's parts at high temperatures, providing less protection. Heavy duty oils better help to reduce engine wear at sustained high temperatures.
What kind of oil does the WRX take?
All Subaru WRXs and WRX STIs take 5W-30 synthetic oil.
2015-2020 WRX takes 5.4 quarts.
2011-2014 WRX takes 4.4 quarts.
2011-2020 WRX STI takes 4.5 quarts.
How often should I change my oil?
Subaru recommends changing your oil every 6,000 miles. While some oils claim longer oil change intervals, you should stick to Subaru's guidelines for warranty purposes. Depending on your driving habits, you may want to change your oil every sooner.
What's the difference between synthetic and conventional oil?
Synthetic oils are made with artificially made chemical compounds. These compounds are still typically made from refined crude oil, however, they're made by breaking down the molecules in the petroleum and rebuilding them into new chemicals.
With conventional oils, additives are used to bring the oil to a viscosity specification such as 5W-30. These additives break down faster, and the oil will lose its protective properties sooner than with synthetic oil.
Synthetic oils have additives too, but in general will last longer and provide better protection for your engine.