It seems almost every Subaru WRX you'll see has at least one simple modification, mud flaps. Not only do mudflaps help to protect the car's fragile paint from rock chips when driving in the mud or snow, but they look pretty cool too. A nod to the WRX's rally heritage, mudflaps are a very popular mod, and luckily there are a few great options to choose from. Rally Armor and RokBlokz are the most popular choices, but which should you choose? We've compared the pros and cons of the various mudflaps for the WRX to help you make an informed decision. The mud flaps are all compatible with both the WRX and WRX STI.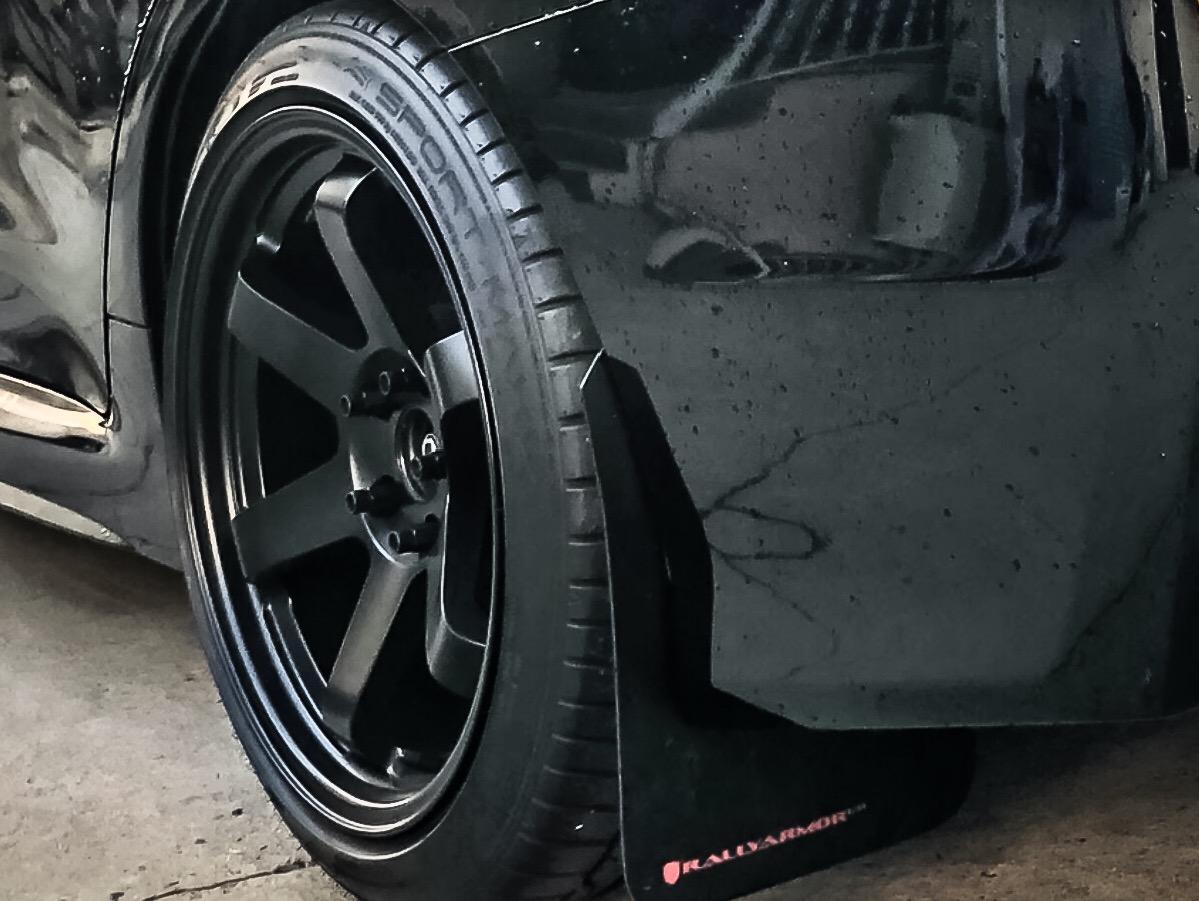 Rally Armor Mud Flaps for the 2015+ Subaru WRX
Check Latest Price
Rally Armor is probably the most popular choice of mud flaps for the Subaru WRX. They're made from a durable yet flexible material, so they can easily flex when going over speed bumps or steep driveways. They are available with the Rally Armor logo in a variety of different colors, including red, grey, white, and blue, so you can match it to your car. If you're looking for something a little more bold, the mudflaps come in red rather than the standard black.
With Rally Armor, you can't go wrong. If you want a great-looking, high-quality set of mudflaps, and you prefer the flexible material, these are the mud flaps for you.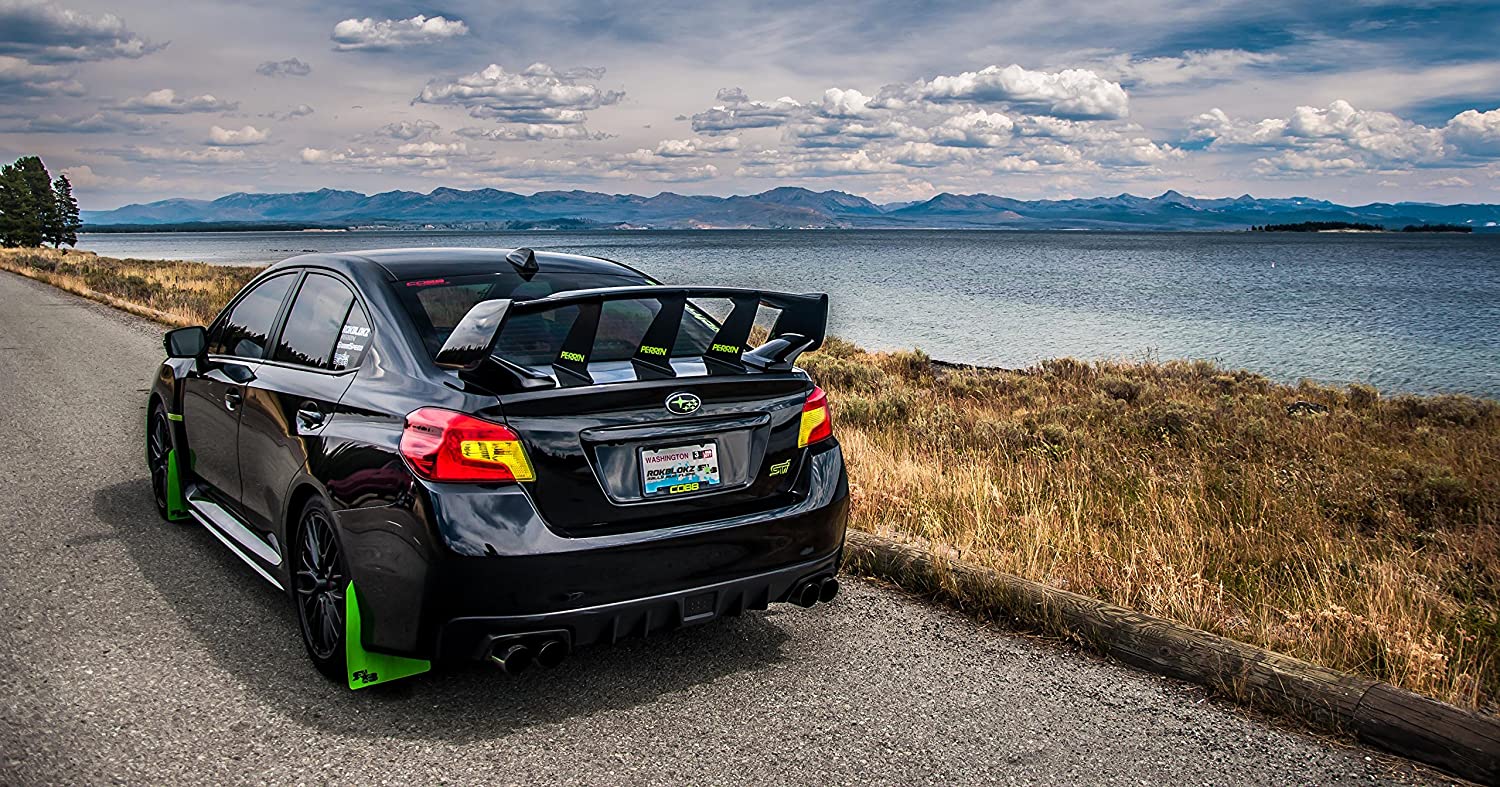 RokBlokz Mud Flaps for 2015+ Subaru WRX
Check Latest Price
RokBlokz are a popular choice for mudflaps for the 2015+ WRX. With many color options, including black, red, blue, green, orange, purple, and white, you'll be able to match the mudflaps to your car's color scheme. The RokBlokz mud flaps are available in both short and regular length versions. If you've lowered your car or plan to, we recommend the short version of avoid scraping.
RokBlokz are a more affordable choice when compared to Rally Armor mudflaps. Based on your own preferences, they may be a better choice for you. The RokBlokz mud flaps are made from a stiffer material and have a matte finish with a wider variety of color options available. These mudflaps will hold up even with some scraping, so you shouldn't worry about breaking them.
---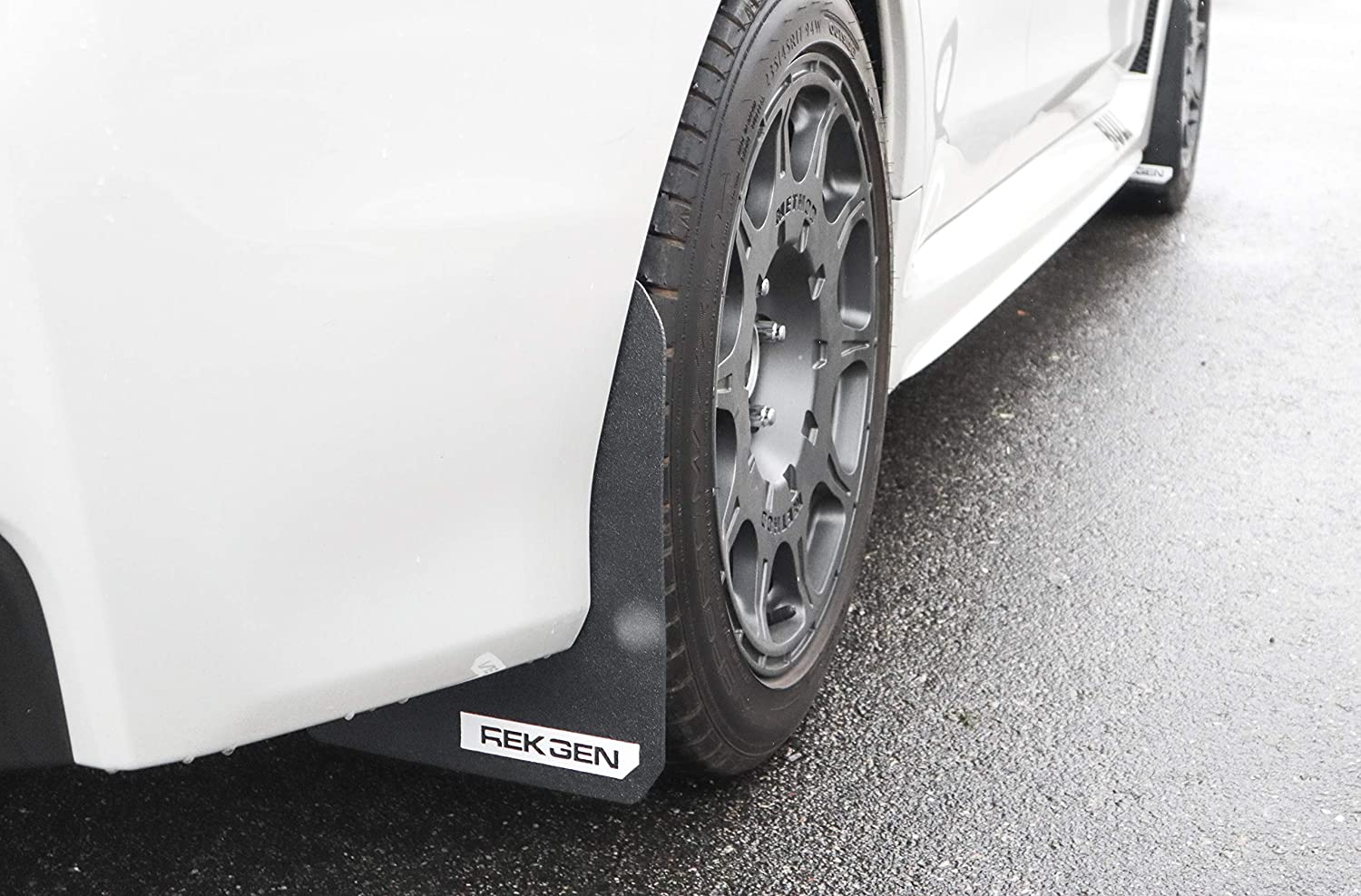 REK GEN Mud Flaps for 2015+ Subaru WRX
Check Latest Price
REK GEN mud flaps are a newer option, offering some of the most affordable mud flaps for the WRX on the market. Made from a similar material to the RokBlokz mud flaps, these are made from a stiff and durable material. The REK GEN mud flaps come in black, with either a white, red, or black logo. If you want something that stands out more, they offer a unique "carbon red" style.
If you want to save some money and stand out from the crowd at the same time, the REK GEN mud flaps are an excellent choice. Their unique bracket system makes for an easy install, and no other company offers anything like the carbon red style. We highly recommend this choice to anyone looking to install mud flaps on their Subaru WRX.
---
Conclusion
Mudflaps are super popular mod for the Subaru WRX for the aggressive rally-inspired style that they add, but also are a good investment to protect your paint, keeping your car looking fresh for years to come. No matter which option you go with, your mud flaps will stand up to the abuse of the road and that bit of missing flair to your car.